German contractor chooses Tobroco-Giant for Hamburg Post Office demolition
SK201D skid-steers supplied by Dutch manufacturer Tobroco Giant are helping German company Hagedorn to demolish 10 floors of a Post Office building in Hamburg.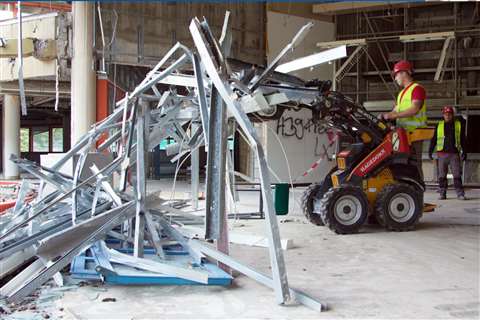 Each storey covers more than 3,000 sq m (32,291 sq ft) and the job included removing the walls, packing them and sending them down by lift to be handed over to the disposal company.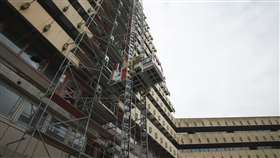 The demolition specialist used two skid-steer loaders, one to take down down the walls and the other to remove the extracted material.
According to Tobroco, without the machines it would have needed six or seven workers just to cut and loosen the materials, compared to the two operating the skid-steers.