US sees steep decline in nonresidential construction
A steep monthly decline in US public and private nonresidential construction spending stands in stark contrast to a surge in homebuilding in July, according to an analysis of government data by the Associated General Contractors of America (AGC). Meanwhile, industry employment decreased compared to July 2019 levels in two thirds of the nation's metro areas.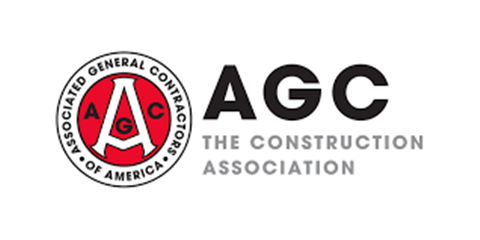 Construction spending in July totaled US$1.36 trillion at a seasonally adjusted annual rate, a gain of 0.1% from June. A 1.2% drop in nonresidential spending nearly canceled out a 2.1% jump in residential spending, which was boosted by growth in both single-family (3.1%) and multifamily construction (4.9%).
Public construction spending decreased by 1.3%, dragged down by a 3.1% drop in highway and street construction spending and a 3.0% decline in educational construction spending, the two largest public segments. The next-largest segment, transportation facilities, also contracted, by 1.6%.
Private nonresidential construction spending slid 1.0% from June to July. The largest segment, power construction, dipped 0.1%. Among other large private spending categories, commercial construction - comprising retail, warehouse and farm structures - slumped 3.2%, while manufacturing construction rose 0.2% and office construction fell 0.7%.
Construction employment declined from July 2019 to July 2020 in 238, or 66%, out of 358 metro areas, increased in 90 areas (25%) and held steady in 30. New York City lost the most construction jobs (-26,500, -16%), while the steepest percentage loss occurred in Brockton-Bridgewater-Easton, Massachusetts. (-36%, -2,100 jobs). Baltimore-Columbia-Towson, Maryland added the most construction jobs over the year (4,800, 6%), while Walla Walla, Washington had the largest percentage gain (25%, 300 jobs).
AGC officials said many commercial construction firms were likely to continue shedding jobs without needed federal coronavirus relief measures.
"The dichotomy between slumping nonresidential projects - both public and private - and robust homebuilding seems sure to widen as the pandemic continues to devastate state and local finances and much of the private sector," said Ken Simonson, the association's chief economist. "Without new federal investments in infrastructure and other measures to boost demand for nonresidential construction, contractors will be forced to let more workers go."
Stephen E. Sandherr, CEO of AGC concurred, stating, "Without new federal relief measures, the industry's limited recovery will likely be short lived. Congress and the President should be taking advantage of current market conditions to rebuild our infrastructure, restore lost jobs and reinvigorate the economy."
US construction employment had increased from May to June in 31 states and the District of Columbia, but was already beginning to show signs of decline, according to officials.