UK government 'must protect apprenticeships'
By Mike Hayes04 September 2020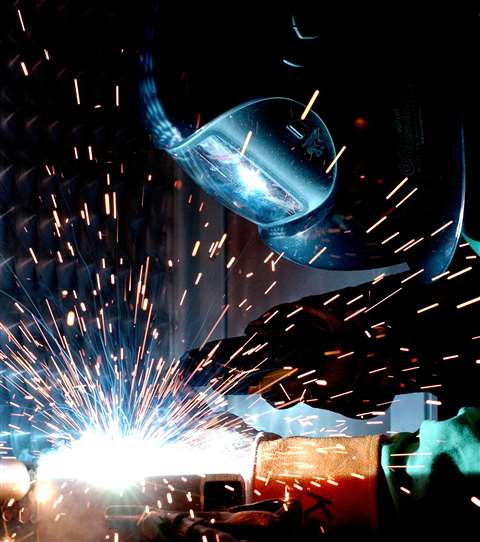 The Construction Equipment Association (CEA) has joined Make UK (The Manufacturers Organisation) and other industry bodies in calling on the UK's Secretary of State, Gavin Williamson, to make the retention of apprenticeships a priority.
The CEA maintains that skilled workers who will be essential within the construction industry following the coronavirus crisis, could be lost if apprenticeships are not safeguarded now.
The organisation adds that, without government assistance, many construction companies will find themselves unable to afford the continuation of apprenticeship schemes.
In May, it says, the number of starts for 16-18-year-olds dropped 79% year-on-year.
In an open letter to the UK's secretary of state Gavin Williamson, the CEA and 14 other industry bodies and unions ask him to focus on those "who face unemployment and curtailment of training", insisting that "Businesses cannot absorb such a damaging impact to their workforces unilaterally. Make UK data reveals that 53% of manufacturers plan to make redundancies in the next 6 months with others considering doing so. In some cases, manufacturers are making up to 50% of their staff redundant."
In addition, Make UK's Manufacturing Monitor survey shows that three in ten manufacturers have either put some or all of their apprenticeship training on hold due to Covid-19.
While acknowledging the work the government is doing with its Kickstart scheme, which aims to create jobs for young people, the joint letter insists the current incentives do not go far enough.
It makes a number of suggestions, including that the government "establishes a National Skills Taskforce to coordinate local initiatives and establish a national structure to redeploy skilled workers and retrain/reskill workers where appropriate and to develop and deliver retraining and reskilling opportunities for redundant workers and those who face redundancy."
Rob Oliver, CEO of CEA, said, "Apprenticeship starts dropped off a cliff in May as the effects of Covid-19 hit. The aim of the CEA, working with Make UK and a host of leading manufacturers' associations, is to draw attention to the issue and suggest some ways forward for the government. Not least we are calling for some further flexibility in the use of the apprenticeship levy fund to help secure apprentice positions, in addition to what has been introduced via the Kickstart Scheme."
Read the letter to the Secretary of State in full below.
Supporting documents
Click links below to download and view individual files.