US$1.3 billion contract for Qatar residential projects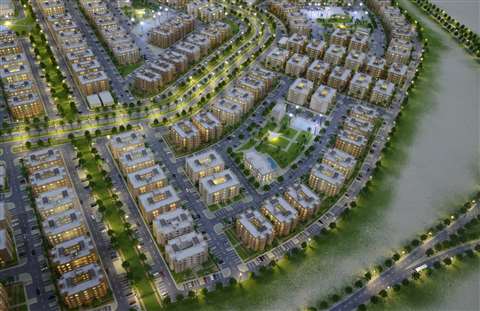 UrbaCon Trading and Contracting (UCC), has signed a deal with Barwa Real Estate to build two residential projects worth more than QAR5 billion (US$1.37 billion) in Al Wakra, Qatar.
Barwa, the residential schemes' developer, launched its plans in late October at a ceremony attended by UCC's managing director, Ramez Al Khayyat, and chairman, Moutaz Al Khayyat.
Al Wakra, a historic fishing village, is now Qatar's second biggest city and home to the Zaha Hadid-designed, 40,000 capacity Al Janoub football stadium; Al Wakra will be a major destination during the 2022 World Cup. Qatar hopes that this will act as a springboard for future growth and central to the city's development will be top class housing.
Barwa Group chief executive, Abdulla bin Jobara Al Romaihi, said of the projects, "These modern, sustainable residential cities developed by Barwa will provide innovative solutions and services to different segments of the Qatari community, with residential environments that meet the highest standards and specifications, required by the local market for residential housing and maximising shareholders' returns."
As well as expanding into building mass residential areas, UCC has diversified by taking on its first work in the oil & gas after winning a contract with Shell Qatar, breaking ground at the country's liquefied natural gas site in Ras Laffan, 50 miles north of Doha.
The Middle East has been severely impacted by Covid-19, but Qatar is planning on investing QAR 60 billion (US$16.4 billion) in infrastructure and real estate projects over the next four years.