World Demolition Awards – it's lift off for Jet
South African contractor Jet Demolition grabbed the headlines at this year's World Demolition Awards – claiming the overall 'Best of the Best' award for its implosion of the Bank of Lisbon building in Johannesburg after winning the Explosive Demolition category earlier in the day.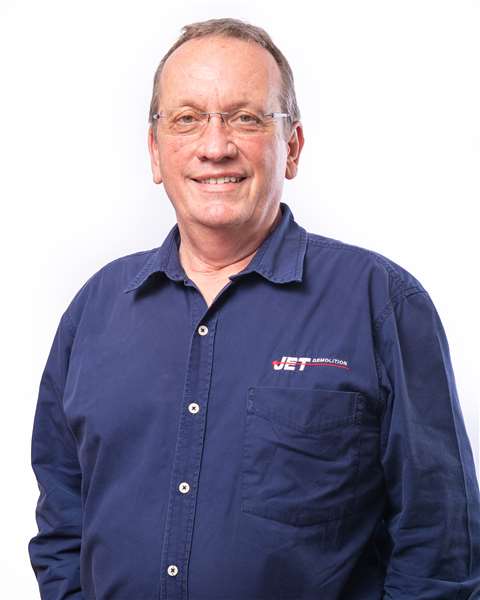 In recent years, Jet has been a regular winner at the awards, which are part of the World Demolition Summit organised by KHL group magazine Demolition & Recycling International in co-operation with the European Demolition Association and the National Demolition Association of the USA.
But this is the first time it has won the main award, with delighted managing director telling the hundreds watching in the online audience he was "flabbergasted" and "speechless" at the company's world-beating success as colleagues celebrated in the background.
Jet's win crowned an event that featured a truly global winning line up.
North America got things underway with Veit & Company taking Urban Demolition under US$10 million for its project at the Marquette University McCormick Hall, affectionately known locally as the "beer can" because of its shape.
Other winners from the USA and Canada were Kiewit Infrastructure West (Urban Demolition $10 million or over); Budget Demolition (Safety and Training); and Brandenburg Industrial Service Company in Contract of the Year over $1 million.
Australia was also well represented by Industrial Demolition winner McMahon Services and Contract of the Year under $1 million winner Liberty Industrial, while the Delta Group took first prize in the Collaboration category for its work on the New Western Australia museum project.
Europe provided the winners in Civils Demolition with Erith Contractors of the United Kingdom, while the two Manufacturer Innovation awards went to British company Webster Technologies in Tools and Attachments, and the Swiss arm of US-based Caterpillar for Plant and Equipment.
There was a double success for South America, with Argentina's Grupo Mitre triumphing in Recycling and Environmental, while Flesan Demolition Chile earned a Highly Commended in Civils Demolition.
Finally, the New Entrant Award, presented to a company shortlisted either for the first time or an absence of at least three years that earned the highest score without winning its category, went to Demex of Australia for its industrial demolition project at a major explosives facility.
KHL wishes to thank all awards entrants, judges and presenters as well as the EDA, NDA and the event's sponsors and delegates. For further coverage of the World Demolition Summit and Awards in the coming weeks, please see the D&Ri website, the November-December issue published next month, or the D&Ri and World Demolition Summit newsletters