Fluor reports Q2 results
By Jenny Lescohier13 November 2020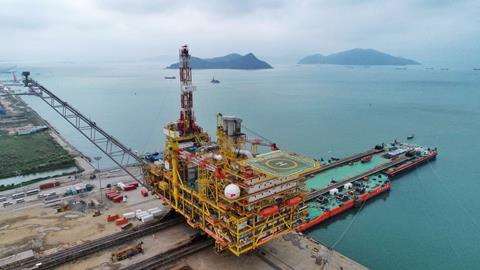 Fluor Corp., which suspended guidance earlier in the year, has announced financial results for its second quarter ending 30 June, 2020. Revenue for the quarter was US$4.1 billion, flat from last year, and net loss from continuing operations attributable to Fluor was US$27 million, compared to US$555 million a year ago.
Consolidated segment profit for the quarter was US$61 million, compared to a loss of US$393 million one year ago. Results for the quarter reflect the impact to its operations due to a severe downturn in the economy related to the pandemic.
Results from discontinued operations, which includes the held-for-sale AMECO equipment business, were a profit of US$1.9 million in the second quarter of 2020. According to its quarterly report, the company expects to complete the sale of the AMECO business within the first half of 2021.
Fluor Corp. states it will report third quarter results in approximately four weeks.
For the full quarterly report, click here.
Fluor recently announced that David E. Constable, a member of the Fluor Board of Directors, has been appointed chief executive officer (CEO), effective January 1, 2021. Constable succeeds Carlos Hernandez.