New Liebherr pair modernises fleet
By Alex Dahm and Alex Dahm18 November 2020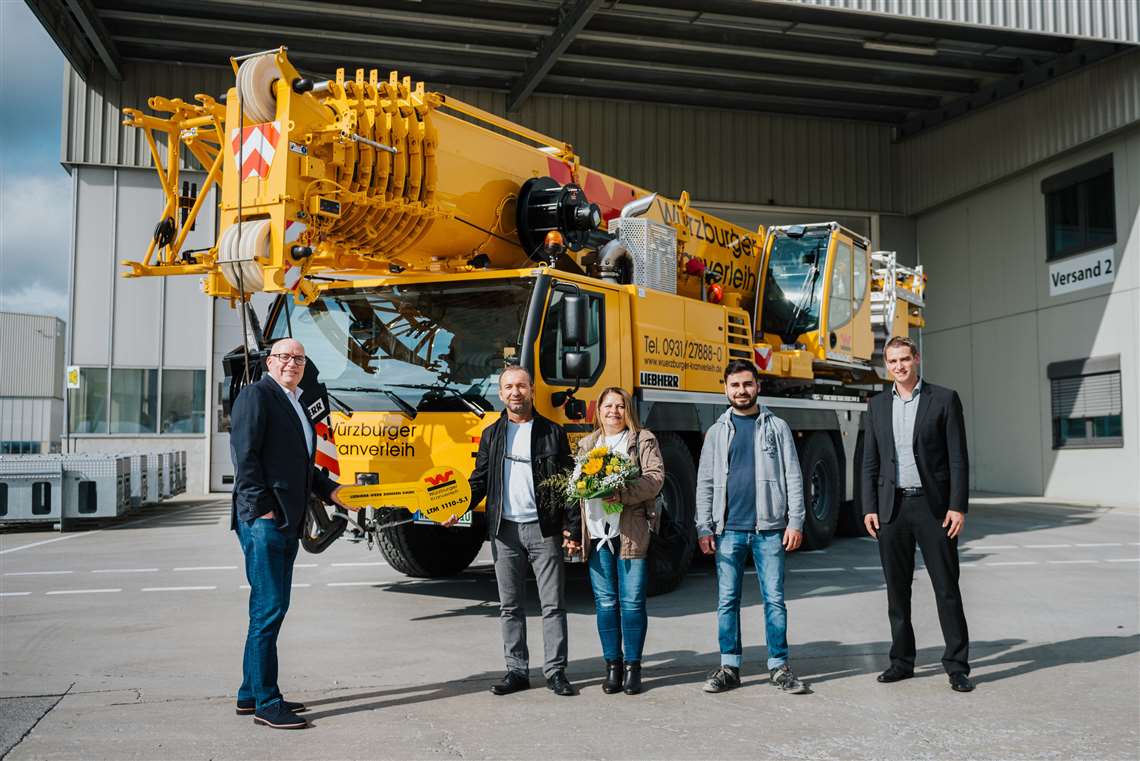 A pair of new wheeled mobile telescopic cranes from Liebherr have updated the fleet of crane rental company Würzburger Kranverleih und Bergungsdienst in Germany.
The 35 tonne capacity LTM 1030-2.1 and 110 tonne capacity LTM 1110-5.1 replace a pair of old cranes. About the larger of the two, company owner Ibrahim Kücükdag commented, "The LTM 1100/2 has served us well for almost 20 years, but the new crane comes with plenty of benefits. Its 60 metre telescopic boom is eight metres longer and its VarioBase variable support base makes it suitable for a whole range of new types of work. The LTM 1110-5.1 it is also easier to set up at the site as even the maximum ballast is the same width as the vehicle."
Family-run Würzburger Kranverleih has a workforce of 30, including two sons and a daughter from the family. Of the 12-unit mobile crane fleet, ten of them (80 %) are Liebherrs.
Sharing a common control layout is a useful feature. "The operating procedures and crane control systems on all our Liebherr cranes, from our 30 tonne model to the large 220 tonne machine, are identical. That means that we are extremely flexible when it comes to assigning operators to them. It also makes planning easier if somebody is ill", explained Kücükdag.
The highlight of the fleet, Liebherr said, is an LTM 1025 from 1991. Kücükdag bought the almost 30 year old crane second-hand in 1995 and it is still going strong. "It was the first crane we had with a LICCON controller and is still worth its weight in gold to us because it is very compact, and thanks to its split superstructure cab, it can be driven through gaps with a clearance height of 2.95 metres. Its Niveaumatik hydro-pneumatic axle suspension and two steered axles mean it also has up to date chassis technology," Kücükdag said.
Reliability has also been good, according to Kücükdag, "We have had very few technical problems since we have had it and we have only needed to replace wearing parts. And when it comes to service, nobody can hold a candle to Liebherr in Ehingen – if we place an order at 4 p.m. the parts are with us by 9 a.m. at the latest the next morning. Even for our 30 year old crane, the whole thing only takes two or three days."