WDS 2020 – video now available
The 12th World Demolition Summit (WDS), organised by KHL magazine Demolition & Recycling International, together with the European Demoltion Association and the National Demolition Association of the USA, took place on 12 November 2020.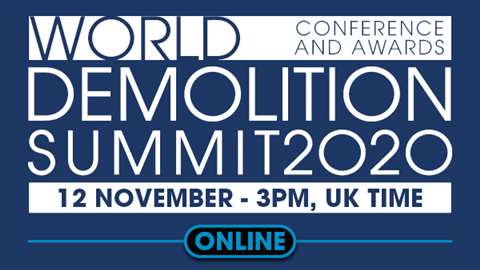 The video of the online event, capturing all two hours-plus, is now available here.
It includes conference presentations from contractors Milburn Demolition (USA) and Delta Group (Australia), UK-based explosive specialist Alford Technologies, consultancy firm Andun and Italian heavy lifting specialist Fagioli. Projects discussed include the Morandi Bridge in Genoa and the Hazelwood Power Station in New South Wales.
You can also see the annual World Demolition Awards, where 13 different companies from across Europe, the Americas, Africa and Australasia shared the 14 prizes on offer.
Despite Covid-19, it was business as usual, and in the opinion of many of those present, one of our best events so far.