​CTE signs US distributor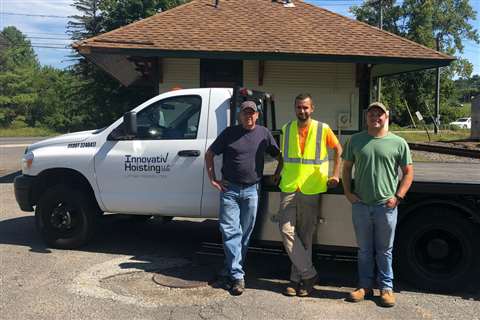 CTE has signed an agreement with Innovativ Hoisting, based in Willington, Connecticut, to provide distribution and after sales services for its Traccess spider lift products across Eastern US.
Innovative Hoisting has been active in the lift and hoisting industry for decades and offers trailer cranes and inclined lifts in the eastern states. The company now adds CTE's range of track mounted platforms, from 13m to 27m working height.
CTE area managers Massimo Franceschi and Tim Hunt have lead the project."The agreement with Innovativ Hoisting LLC is an important element for the development of the CTE commercial network internationally and for the growth of the CTE Traccess spider lift range, on which the company is investing resources in terms of innovation and development."
Michael Gnazzo, president of Innovativ Hoisting, added that he is looking forward to the relationship with CTE. "The CTE Traccess products are a perfect fit for the US market and Innovativ Hoisting."