​APEX Asia: a new showcase for access equipment
By Murray Pollok08 August 2017
China's largest aerial platform manufacturers will line-up alongside the access market's big global players at APEX Asia, the first dedicated aerial platform exhibition to be held in China. The show takes place on 31 October to 3 November this year in Shanghai.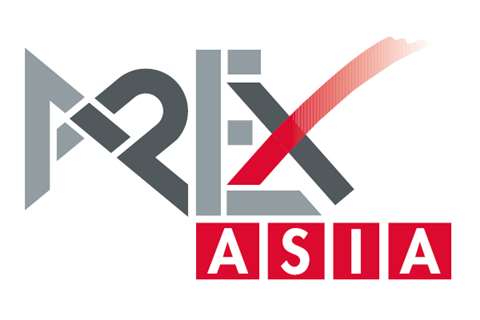 APEX Asia will be held at the Shanghai New International Expo Center (SNIEC) and co-locates with the well-established CeMAT Asia material handling and factory automation show, which attracts more than 75,000 visitors.
Chinese access equipment suppliers at APEX Asia include Dingli, Mantall, Sinoboom, XCMG, Runshare and Liugong. They will join major western OEMs such as JLG Industries, Haulotte, Skyjack and Snorkel. Other exhibitors include Airo, TVH, Skyclimber, MCS and PG Trionic.
To view the full exhibitor line-up and pre-register to attend, visit www.apexasiashow.com
China and Asia are among the fastest growing aerial platform markets in the world. APEX Asia will be a showcase for manufacturers and dealers to promote modern access equipment to buyers and users across the entire continent. Co-locating with CeMAT Asia will give APEX Asia exhibitors access to more than 75,000 visitors. APEX Asia will be located in Hall N1 at CeMAT ASIA with free movement of visitors between the two shows.
The shows will also benefit from the International Rental Conference (IRC), which will be held in the same Hall N1 as APEX Asia on the first day of the show. IRC attracts senior executives and equipment buyers from many of the world's largest equipment rental companies.
APEX Asia is organised by KHL Group and B.V. Industrial Promotions International (IPI), in cooperation with Deutsche Messe AG, which organises CeMAT Asia. The show is supported by Access International and the International Powered Access Federation (IPAF).
"APEX is an established and well-liked show on the access industry calendar, but with the Chinese and Asian market developing fast it is clear that this region would benefit from a local show dedicated to access equipment", said Tony Kenter, Managing Director of IPI.
"Co-locating with CeMAT is an enormous benefit for APEX Asia, exposing aerial platforms to an enormous audience of current and potential buyers. We are taking advantage of established links between the material handling and aerial platform sectors in China, where many early adopters of access come from the industrial truck sector."