'Significant decline' in US construction job openings
By Neil Gerrard03 May 2023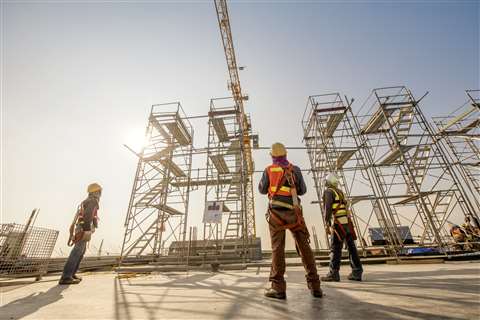 There has been a "significant decline" in US construction job openings, despite an upbeat outlook among contractors.
That's according to new analysis of US Labor Force Statistics by Associated Builders and Contractors (ABC).
It found that there were 341,000 job openings in March, a fall of 63,000 on the previous month and down 72,000 on the same month last year.
It attributed the decline to weakness in the single-family homebuilding sector.
ABC chief economist Anirban Basu said, "The March Job Openings and Labor Turnover Survey (JOLTS) data indicate a significant decline in open positions in the construction industry.
"Job openings fell to their second-lowest level since mid 2021. The 3.7% of construction workers who were laid off or discharged in March is the highest rate since the early months of the Covid-19 pandemic. The 9.6 million job openings in March across all industries was the lowest number since April 2021.
"Only 9.4% of ABC members expect their staffing levels to decrease over the next six months, according to ABC's Construction Confidence Index. Given this relatively upbeat outlook from ABC contractors and the fact that the residential segment lost jobs in March, weakness in the single-family homebuilding sector likely accounts for much of the decrease in job openings.
"With interest rates elevated and set to rise again at the Federal Reserve's May meeting, these dynamics should remain firmly in place over the next few months."