'Unsatisfactory' results from Lemminkäinen
By Sandy Guthrie10 April 2014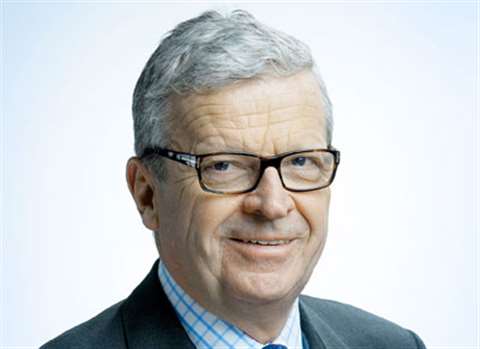 Finnish contractor Lemminkäinen's 2013 operational results were "extremely unsatisfactory", according to its chairman.
Berndt Brunow, chairman of the board of directors, said that the biggest disappointments were Norway and Russia.
"The results do not match our long-term financial targets or our own ambition," he said. "At the same time, uncertainty in the market has increased.
"The crisis in Ukraine has not had effects on housing sales in St Petersburg, at least for the time being. On the other hand, the weakening of the Ruble can be seen in the Euro-denominated net sales and operating profit."
He said the Finnish economy was recovering slower than had been previously predicted.
"The few positive things in the construction sector include apartment block construction, especially in the Helsinki metropolitan area, and significant traffic infrastructure projects, such as the City Rail Loop whose preparation is proceeding."
Lemminkäinen's president and CEO, as well as its chief financial officer (CFO), left the company this month.
Brunow, opened the company's Annual General Meeting yesterday by saying, "We board members considered that the difficult market situation and the challenges posed by it require a new kind of leadership to secure Lemminkäinen's future. Based on the January/February performance, the company is heading in the right direction, but the change has to be accelerated."
He said, "The year 2014 has begun as planned. The results of the efficiency programmes are starting to show in Finland. Correct measures are being made in Norway to improve profitability. Now, it is important to keep up the good pace and continue the determined renewal of Lemminkäinen."
2014 targets
To try to ensure that the targets for 2014 are achieved, Lemminkäinen has launched the Deliver 2014 programme, focusing on the profit-making ability in Norway and management of the Russian market risks as well as optimising the cost structure of the entire Group.
"We can be more efficient than we currently are in all of our operating countries, including Finland. A lighter cost structure will also improve our competitiveness," said Brunow.
Lemminkäinen said the profit guidance issued in connection with the publication of the financial statements bulletin for 2013 remained unchanged. It estimated that its 2014 net sales would be slightly lower than in 2013, but its operating profit would improve on 2013.
It added that the operating profit for 2013 referred to figures that excluded the costs of the damages-related legal proceedings of €65.6 million from the cartel case it is currently appealing or write-downs of € 20.1 million on commercial properties.
Lemminkäinen will publish its interim report for January to March at the end of this month.
The board re-elected Brunow as chairman and Juhani Mäkinen as vice chairman.