3D printing projects for Africa
By Leila Steed16 December 2020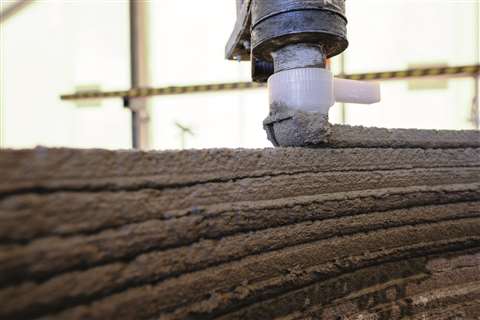 14Trees, a joint venture between HafargeHolcim and investiment organisation CDC Group, is using 3D printing technology to build affordable housing and schools in Africa.
Said to be the first time that 3D printing has been used for large-scale school projects in Africa, 14Trees is aiming to address the region's lack of infrastructure by significantly reducing build times.
14Trees will use a 3D printing process owned by LafargeHolcim on a number of projects in Africa. The company said the technology allows for a "record speed of construction and optimised material use".
According to the company, the processing also reduces the carbon footprint of building new homes by around 70%.
Miljan Gutovic, region head, Middle East Africa and LafargeHolcim Executive Committee member, said, "I am very excited about the work of our joint venture 14Trees, innovating in 3D printing technology to accelerate affordable and sustainable building, from homes to schools.
"This is a great example of our commitment to build for people and the planet. Starting in Malawi, we will deploy this technology across the broader region with projects already in the pipeline in Kenya and Zimbabwe."
According to UNICEF estimates, Malawi has a shortage of around 36,000 classrooms. 14Trees said this backlog could be cleared in just ten years using 3D printing, rather than the estimated 70 years it would take using convention building methods.
The company has already completed work on its first prototypes for its projects in Africa. Build times for the walls for its affordable houses were reduced from four days using conventional methods to just 12 hours, while the walls for the school buildings were constructed in just 18 hours compared to several days with conventions methods.