7 of the world's most expensive construction projects
By Lewis Tyler22 February 2023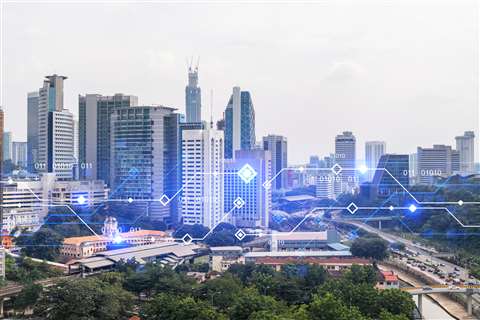 Advances in technological demands, the price of raw material and labour and more extravagant methods of construction have all played a part in driving the cost of projects up in recent years.
In fact, according to a study carried out by the Building Cost Information Service, in 2022 annual growth in its material cost index reached a 40 year high.
This, coupled with increasingly stringent governmental regulations and a drive to reduce emissions, means spending on projects often enters into the tens of billions and beyond.
Here are seven expensive construction projects from around the world – this is not intended to be a list of the top seven most expensive projects in the world, but a selection of interesting projects from around the world with a high price-tag.
7. Kansai International Airport, Japan – US$20 billion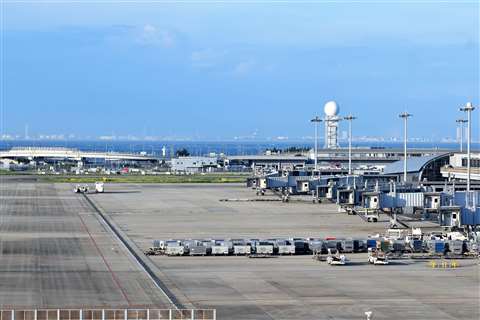 Kansai Airport in Osaka, Japan, sits on an artificial island that was built to relieve the number of passengers using the nearby Osaka Airport,
Situated just 5km away from Honshu, Japan's largest island, the Airport opened in 1994 at an estimated cost of £14 billion (US$16 billion).
However, the addition of terminals buildings and land remediation work over the years means the total cost equates to US$20 billion.
6. Hinkley Point C, UK - US$31 billion
The controversial Hinkley Point C project in the UK could cost up to £26 billion (US$31 billion), according to some reports.
The initial valuation has increased in recent years, mainly due to delays to the project. Works have been ongoing since 2016, with EDF claiming at the time that the plant would be fully operational by 2026. However, in its most recent update the French energy giant said the plant would be completed by 2027.
5. Kashagan Field, Khazakstan - US$50 billion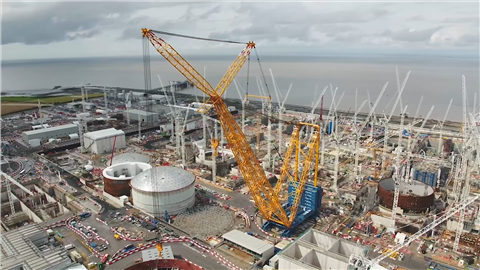 Sitting just off the coast of Khazakstan, Kashagan Field was found to have up to 12 billion barrels of oil when it was discovered in 2000.
Owned by a consortium of organizations, including Shell, TotalEnergies and Inpex, the field contains a number of artificial islands, the biggest of which is known as D Island.
Its cost of US$50 billion means it is the most expensive oil field in the world. In its short time in operation, the site has been hit by several setbacks, including a gas leak in 2022.
4. Dubailand, Dubai - US$64 billion
Described as the Middle East's answer to Walt Disney World, Dubailand was first announced in 2003 and, once finished, will cost up to US$64 billion according to various reports.
The project will see a theme park, sports facilities, retail and entertainment complexes as well as a number of other attractions built on site.
Although the project is yet to be finished, it's expected to be the most expensive entertainment complex in the world.
3. King Abdullah Economic City, Saudi Arabia - US$100 billion
At an estimated cost of US$100 billion, King Abdullah Economic City in Saudi Arabia was first announced by King Abdullah bin Abdulaziz Al Saud in 2005.
Since then, much progress has been made on the city, with residential areas, businesses and transport infrastructure all completed.
The construction phase is expected to finish by 2025, when the city will have the capacity to house up to two million residents.
2. California High-Speed Rail, US – US$113 billion
Costs for the California High-Speed Rail, which will link between San Francisco and Los Angeles, has risen steadily since it was first approved in 2008.
The current estimate for the cost of construction of phase one stands at between US$76 billion to US$113 billion, according to California High-Speed Rail Authority.
The project is expected to finish by the end of the decade.
1. Neom, Saudi Arabia - US$500 billion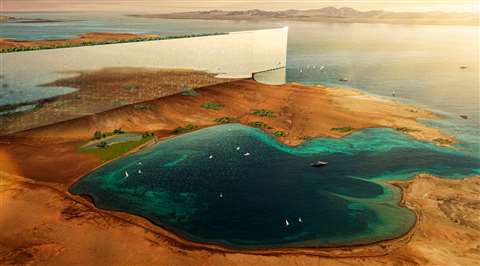 The ambitious Neom project in Saudi Arabia is reportedly worth US$500 billion, which will be at least partly funded by the Public Investment Fund.
Split into 16 boroughs, Neom will incorporate business districts, residential areas, leisure complexes and its linear city, The Line, a 100-mile mirrored structure measuring just 200m wide.
Once finished, it's expected that up to nine million people will live in Neom city, which will be powered by green energy, making it carbon neutral.
Neom city will also have a high-speed rail network which developers say will allow residents to travel from one end of the city to another in just 20 minutes.