90 site huts deployed at nuclear reactor site
By Leila Steed31 January 2023
Manufacturer Algeco and rental company Equans have provided over 90 temporary accommodation units to Hartlepool Power Plant in the UK.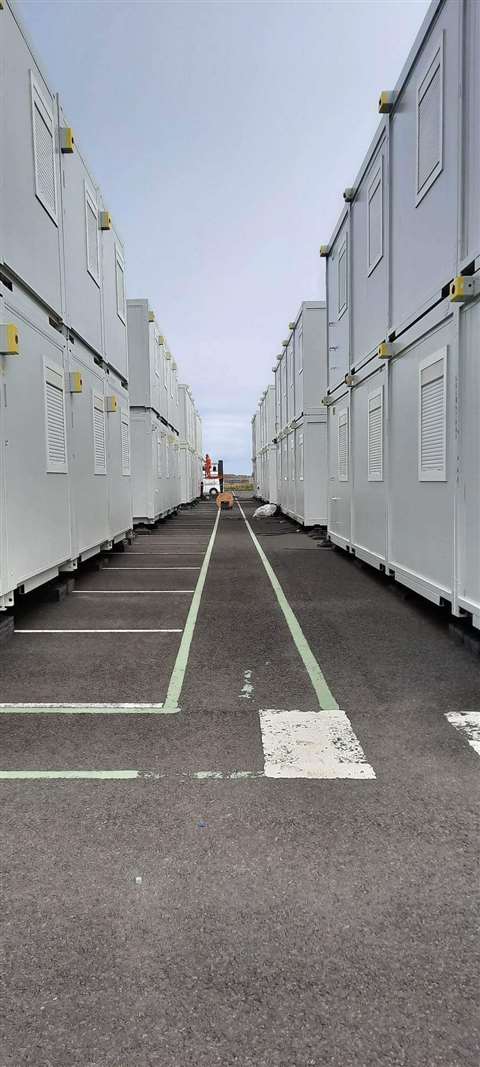 Located near Middlesbrough in the north-east of England, the Hartlepool plant is a nuclear facility operated by energy company EDF and can generate enough electricity to power up to 2 million households. 
The modular units were ordered for a major maintenance project that saw the facility shut down its two gas-cooled reactors for 18 weeks, to enable specialist contractors to carry out the works safely.
The units were delivered as part of a turnkey deal created by rental company Equans, which provides hard and soft rental services for facilities management to eight nuclear facilities across the country.
Algeco, Equans' preferred partner, provided its Moduflex system of temporary offices for the project, which made up the bulk of the provision.
It also supplied a number of other temporary buildings, including modular canteens, changing rooms, toilets and shower blocks. 
Andy Brind, Key Accounts Team Director at Algeco, said, "Due to the nature of the location and our customer's needs, the works involved to ensure a safe, successful and compliant installation was very complex.
"This involved delivering the 90 bays in strict sequence, and to the timeline in order to ensure that the rest of the installation ran smoothly."
The units were installed as complexes, in blocks of 2 on 2, 3 on 3, and 4 on 4 to house individual contractors.
The site accommodation plan developed by Equans for the maintenance works meant that the different contracting companies involved "could have their own workspace", while the plant was shut down.
Mark Gibson, Senior Procurement Manager at Equans, said, "Hartlepool was a complex project that required a safe and methodical approach.
"The Algeco team was able to cope with this requirement and deployed the 90 bay modular accommodation exactly to schedule.
"The whole process ran like clockwork and our team were kept up to date with progress throughout."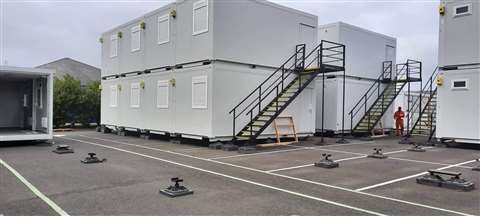 All 90 units were positioned in the power plant's main car parking area and its overspill parking area, which did not have an existing power supply.
For this, Algeco supplied a variety of generators, fuel management and fuel tanks, as well as jackpad foundations. 
"Algeco co-ordinated power supply with Speedy Hire to ensure that all the cabins were fully operational from the day they were handed over to the various different contractors."
Lockers, 14 effluent tanks, white goods and all other furniture was also provided to kit out the units, which were equipped with smoke detectors, fire extinguishers, emergency lighting and bespoke entrance steps.