APEX: Amsterdam AWP
By Euan Youdale04 January 2017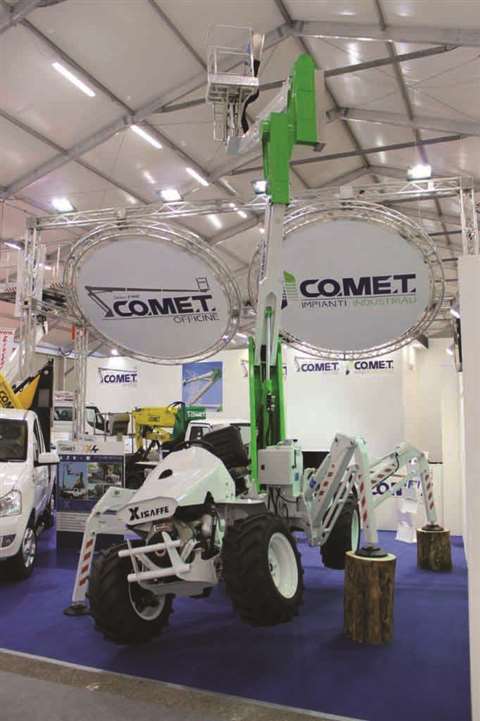 The final stands for APEX have been sold, meaning that the exhibition is full, well in advance of the show.
Eighty-five companies have booked for the ninth APEX, which promises to be one of the most successful in the event's history. It takes place on 2-4 May, 2017, at the RAI exhibition centre in Amsterdam, The Netherlands.
Almost all the top manufacturers of access equipment will be present at APEX, including a wide variety of products, such as self-propelled machines, vehicle mounted platforms, hoists and mast climbers, low level platforms and access towers. There will also be used equipment specialists, rental software companies and other suppliers of ancillary products and services.
Apart from producers from the established markets, eight Chinese aerial platform manufacturers are also attending, which is a record for APEX and indicative of the recent growth in the Chinese aerial platform market.
The show is supported by Access International and the International Powered Access Federation (IPAF) and is organised by Industrial Promotions International BV (IPI).
Product launches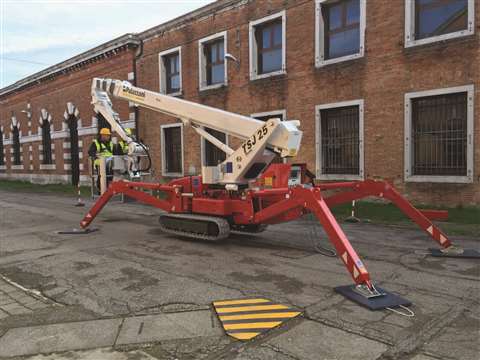 Expect a considerable number of launches at the show, with perhaps the biggest talking point being JCB's presence with its new range of access equipment. Not to arouse suspicion concerning its plans to enter the sector, the manufacturer's stand was booked in the International Rental Exhibition (IRE), which is taking place next to APEX, at the same time, although it is placed in a prominent position between the two. (See Manufacturing news, starting on page 10).
There are a few details emerging at this early stage about launches at the show, including from CTE, which will reveal its new truck mounted platform, the CTE MP 32.19, representing a world premiere. Specification and features will be announced nearer to the time. Also on display will be CTE's existing flagship product, the 27 m working height B-Lift 27.
From Co.me.t, the new 12 m working height Xiraffe is the result of combining a compact all terrain vehicle and a platform. It is designed for working in tropical or extreme off-road conditions to minimise compaction of soft soil and delicate root systems. Outreach is 4 m, while basket capacity is 120kg. Co.me.t will also launch the Solar, a truck mounted platform with a basket capacity of 400kg with a 3.5 m x 1.9 m basket size.
Fellow Italian manufacturer Palazzani, in the tracked platform sector, will show a completely new product too, this time in its Palift range, although no details will be revealed ahead of the show.
Genius Scissor will expand its aluminum People Lift Mak1 range at the show, from the all-electric Mak1 Baby, a 3.5m working height, 70 kg push-around, manually raised and lowered to the brand new Mak1 Predator with 5 m working height, designed to climb and work on stairs on special rubber tracks. All models are made up of aluminum, therefore ultralight, and it is possible to remove the guardrails making them even smaller and easy to transport.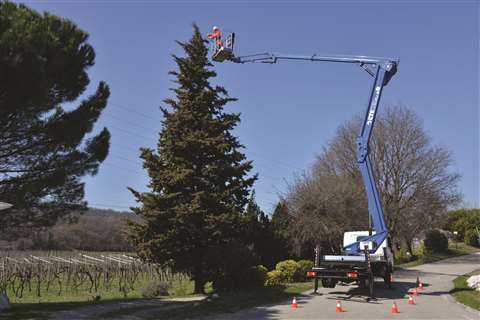 Haulotte will be presenting its 28m working height HT28 RTJ O rough terrain telescopic boom for the first time in Europe. See more about this product in the China feature, starting on page 30.
And, to give an example of the array of equipment at the show, ATN says will have examples from its whole range, including the Zebra 16 Stab articulating boom with automatic stabilisers; The Piaf 1010 vertical mast boom on tracks; the Mygale 23, a 22.85m working height track mount; the new Piaf 12E electric drive mast; and the CX15 diesel scissor.
Tony Kenter, managing director of IPI, said, "It is very pleasing to completely sell out APEX 2017. Visitors also have the benefit of free access to the adjoining International Rental Exhibition (IRE), also sold out."