Action Equipment purchases 20 Magni telehandlers
By Lindsey Anderson26 March 2020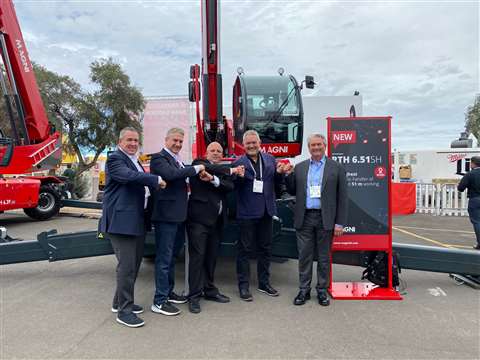 Miami-based Action Equipment has committed to adding more than 20 Magni telehandlers to its fleet throughout the year, including Magni's new 167-foot RTH 6.51 unit.
"Magni America is excited that Action Equipment is reaffirming their commitment to Magni Telescopic Handlers," said Magni's Vice President Gary Weisman. "We are thrilled that Action Equipment has decided to double down on their commitment to Magni. We're so excited to continue working with Action to sell, rent, service and provide support of Magni Telehandlers in the Southeast."
Magni America said it is thrilled that Action Equipment has chosen to add the brand new RTH 6.51 to their fleet. The rotating telehandler has a world-record maximum lift height of 167 feet and a maximum capacity of 13,200 pounds. The unit can support more than 100 attachments.
"We're looking forward to continuing our relationship with Action and are excited that they are adding many machines including the RTH 6.51 to their fleet," said Joe Leinwol, vice president of sales at Magni America.
Action Equipment was founded in 2007 in Miami, FL. The company opened itssecond location in West Palm Beach, FL in 2015 and later expanded to six additional locations including Florida locations Homestead, Orlando, Tampa, and Vero Beach in 2016 and 2017.