Algeco buys TSN in Sweden
By Thomas Allen20 August 2020
UK-based modular space rental specialist Algeco is continuing its expansion in the Nordics with the recent acquisition of Temporary Space Nordics (TSN) for an undisclosed amount – Algeco's third acquisition in the region (the company recently bought Wexus Group in Norway).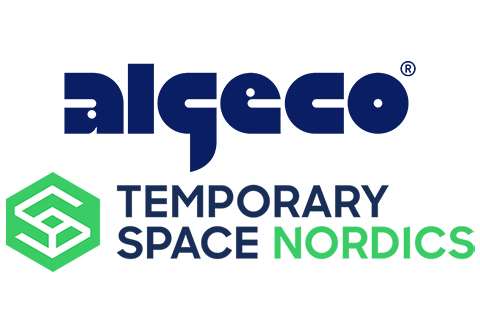 TSN, which was bought from Procuritas and other shareholders, provides temporary space solutions for public and private customers across Sweden – where it is headquartered – Denmark, Norway and Finland. It had revenues of €41 million in 2019.
The company was previously operated as separate business units within Ramirent before being carved out in 2018 and acquiring the modular building business of GSV Materieludlejning in 2019.
The acquisition will add approximately 7,500 modular units to Algeco's fleet.
Said to complement Algeco's existing presence in the region, the acquisition of TSN will help to strengthen Algeco's position in the growing Nordic modular space market.
According to Algeco, the acquisition will significantly expand the company's presence in Sweden and help it to secure a strong market position in Denmark.
Mark Higson, Algeco's CEO, said, "The Nordic market is particularly attractive to us and this adds significantly to our presence in Sweden, strengthens our positions in Norway and Finland and marks our entry into the Danish market."
Magnus Kjellin, CEO of TSN, said, "After a period of expansion, we are very excited to now be joining the Algeco Group.
"Our customers will continue to benefit not only from the highest quality solutions and our best-in-class service, but also Algeco's expertise, scale and leadership position in Europe."
The transaction, which is subject to review by the Danish competition authority, is expected to close in the third quarter of 2020.
Algeco has operations in 24 countries around the world, with approximately 250,000 modular space and portable storage units, and 3,400 remote accommodation rooms.