Allu brings female operator
By Sandy Guthrie02 March 2017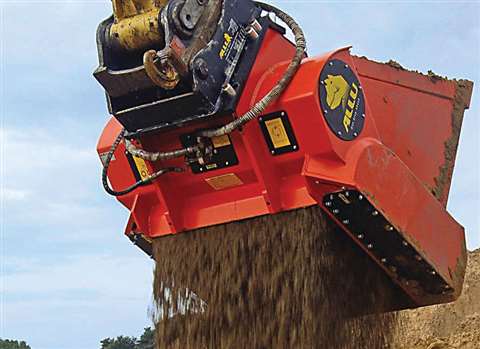 Finnish manufacturer Allu is claiming to be bringing the world's foremost female excavator operator to ConExpo, and she will be demonstrating her skill and dexterity with the Allu D-Series screener crusher buckets, and also the versatility of the DL screener buckets for compact equipment.
With more than 100 models in the line, the D-Series screener crusher bucket attachments are available to fit any excavator, wheeled loader, skid steer loader or backhoe.
The D-Series screener crusher bucket screens, crushes, pulverises, aerates, blends, mixes, separates, feeds and loads materials all in one stage. Allu said the unit was designed to process wet or dry materials quickly and efficiently, reducing cycle times and resulting in increased production and substantial savings on operating costs.
It said the units easily handled topsoil and dirt, excavated and waste soil, demolition waste, construction waste, milled asphalt, coal, oil shale, limestone, contaminated soil, clay, peat, bark, compost, bio-waste, glass and other materials.
Allu is in the Gold Lot in booth G3749