Ansul's latest vehicle fire suppression agent
By Chad Elmore05 May 2021
New agent delivers fire suppression, cooling for heavy vehicle protection without perfluorinated chemicals.
Johnson Controls has unveiled its new Ansul LVS non-fluorinated liquid suppression agent. The new agent is manufactured without the use of perfluorinated chemicals and is tested to ensure maximum effectiveness. It is now available worldwide.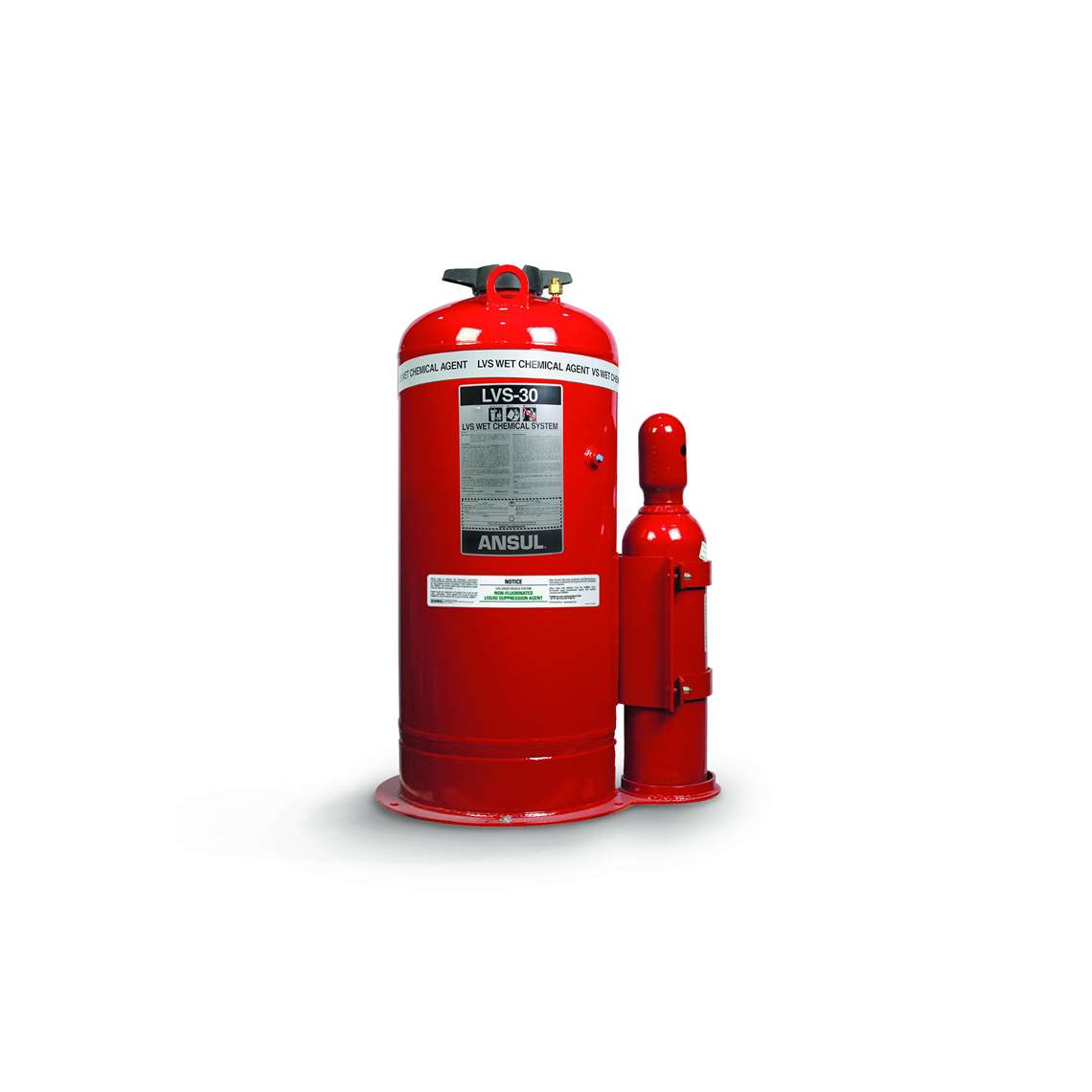 LVS non-fluorinated agent works by rapidly knocking down flames, then blanketing the fuel and cutting off oxygen to help prevent reflash. It is effective against Class A and B fires in mobile equipment in the mining, forestry, waste management and transportation industries.
Johnson Controls developed the new agent using a blend of organic salts and surface-active ingredients. This formula provides the suppression, cooling and securing properties needed for vehicle fire protection without the addition of fluorosurfactants found in other common suppression solutions.
The agent is FM approved, CE marked, AS 5062-2016 compliant and ActivFire listed.
"Mining vehicles and other heavy mobile equipment must work around the clock in harsh conditions and need reliable fire protection 24 hours a day," said Mark Neumann, director of Pre-Engineered Systems, Johnson Controls. "Rigorous performance testing by Johnson Controls ensures the agent exceeds all industry requirements, giving end users a compliant, reliable and high-performance liquid fire suppression solution free of perfluorinated chemicals."
The new product is designed as a drop-in agent replacement in existing Ansul LVS fire suppression systems. It does not require any hardware changes or annual agent replacement (only during cylinder pressure test intervals), which the company said lowers fire system maintenance costs and reduces equipment downtime. An add-on label identifies the agent has been replaced and a convenient filling system eliminates the need for manually measuring the correct proportion of concentrate to water.
Ansul LVS non-fluorinated agent works in combination with CheckFire detection and actuation systems to provide automatic detection, alarm and fire suppression system actuation for 24-hour protection of equipment.