Arabtec files for liquidation
By Andy Brown08 October 2020
The shareholders of one of the Middle East's largest contractors, Arabtec, have voted to pursue liquidation following a loss of AED794 million (US$213 million) in the first half of 2020.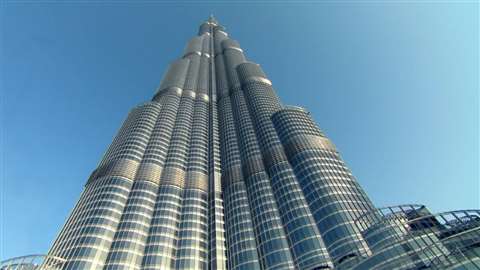 At the time of the liquidation vote it is reported that Arabtec Construction had a portfolio of 22 projects under construction worth a combined US$5.2 billion.
Arabtec's MEP division Efeco had 15 projects under execution, while its EPC subsidiary Target Engineering has 13 projects under execution – worth a combined total of approximately US$13 billion.
Arabtec's shareholders include Abu Dhabi state fund Mubadala. The contractor was one of the biggest players in the Middle East construction market and helped build the world's tallest skyscraper, Dubai's Burj Khalifa.
Colin Foreman, deputy editor Director of GlobalData's MEED, said, "Arabtec Construction was the unshakeable behemoth of UAE construction a decade ago, growing even amid the global economic meltdown that left Dubai's developers unable to advance their capital spending plans."
In 2010, in the aftermath of the global financial crisis, Arabtec shifted its focus on winning projects in new markets following the downturn in Dubai. While the contractor continued to win new work in the UAE, it struggled to diversify away from Dubai.
This failure to diversity, along with a series of senior management changes, small operating margins in the Middle East that see contractors undercutting each other, and the impact of Covid-19 have all contributed to the failure of the company.
In 2013, Jordanian businessman Hasan Ismaik was made the CEO of Arabtec replacing Kamal, who resigned after 38 years as CEO. Ismaik's replaced the company's management and pledged that Arabtec would be one of the world's ten largest construction companies by 2018.
However, just weeks after he became Arabtec's largest official shareholder, Ismaik resigned as CEO and much of Arabtec's senior management was fired in the following months.
Commenting on what happens next, Foreman added, "Tens of thousands of employees, as well as subcontractors and creditors, now find themselves in a precarious financial position should Arabtec's proposed liquidation proceed. Regardless of Arabtec's future, recovering from its decline will be critical not only for the UAE's construction sector, but its national economy as well."