Bauma Conexpo Africa 2021 cancelled
By Andy Brown07 April 2021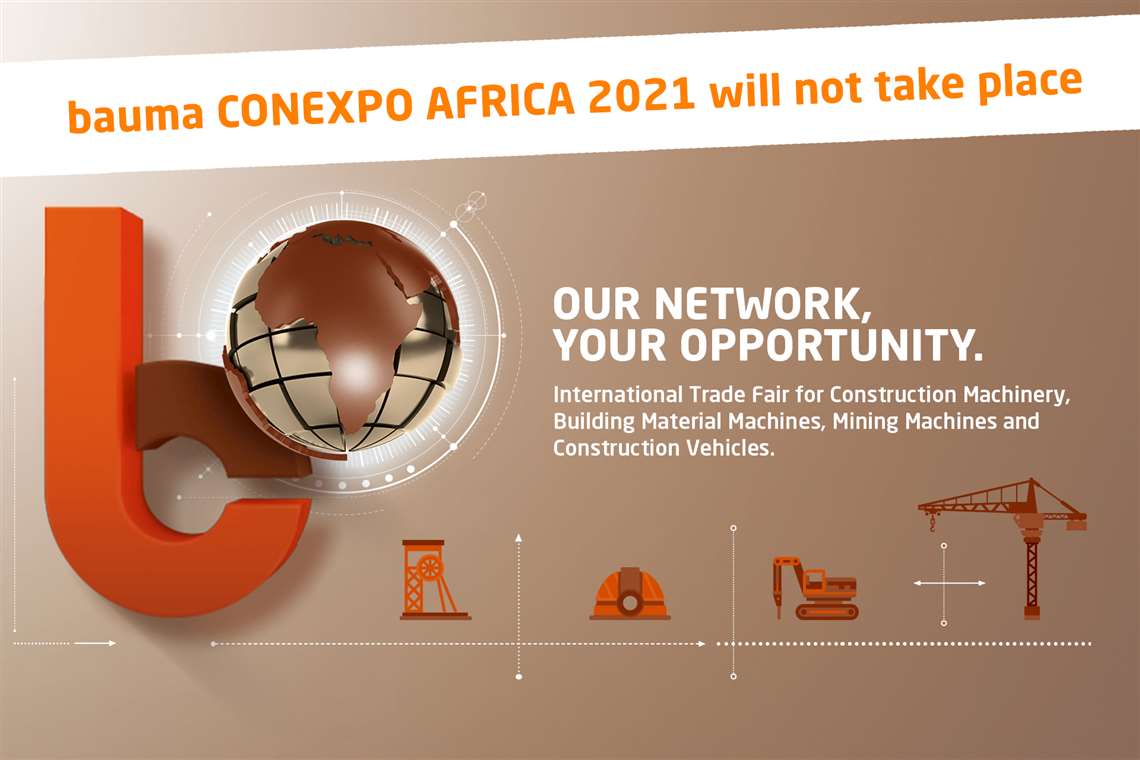 Messe Muenchen South Africa, organisers of bauma Conexpo Africa, have announced that the show will not take place in 2021 as planned. The event had been scheduled to be held in Johannesburg, South Africa, from October 13-16, 2021.
According to Messe Muenchen, the decision was made after in-depth consultations with industry stakeholders and comes amid ongoing bans and restrictions on international travel to and from South Africa.
The event normally takes place every three years – meaning that the next time it is held would not be until 2024.
Suzette Scheepers, CEO of Messe Muenchen South Africa, said, "Due to the challenges the industry is facing, and uncertainty in the market around the Covid-19 pandemic and associated travel restrictions, the bauma Conexpo Africa advisory board concluded that we could not guarantee the international stature and the usual return on investment of this show in 2021."
South Africa is currently one of the most travel restricted areas in the world, with more than 120 major restrictions from other countries in place and strict post-travel quarantine rules in place.
Since March 2020, the majority of construction trade shows have either been cancelled, postponed, or taken place as virtual events.
The press release ended by saying that, "Stakeholders agree that the industry needs to work towards economic recovery and revitalisation amid the current challenges it faces, so that we can all look forward to collaborating to make the next edition of bauma Conexpo Africa a success."