Brakes put on Japan's maglev railway
By Andy Brown29 June 2020
The US$84 billion super-fast magnetic levitation (maglev) railway being built between Tokyo and Osaka in Japan is facing costly delays due to environmental concerns being raised by the governor of one of the districts it is to pass through.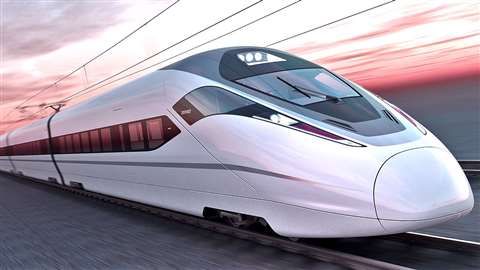 According to reports in the Financial Times, Mr. Heita Kawakatsu, governor of Shizuoka, used a televised meeting with the railway's developer, JR Central, to refuse to allow a 9km long tunnel to be built under Japan's Southern Alps in his jurisdiction.
Kawakatsu is said to be concerned that the tunnel will divert water from the Oi River, which people in his district depend on. He has previously raised the issue with the railway's developer, JR Central.
The rail company is worried about costly delays to the scheme, of which the first section from Tokyo to Nagoya is set to start running in 2027. It is estimated that the construction of the tunnel will take around five years to build.
When complete, the maglev railway will operate at speeds of 500km per hour, cutting the journey from Tokyo to Osaka to about an hour. Construction on the project first began in 2014.
To read more about transport infrastructure projects in construction click here.