Carlyle/National to buy Coates Hire
By Murray Pollok18 March 2008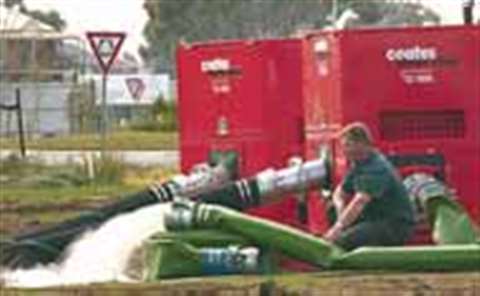 Coates Hire is to be acquired by private equity firm The Carlyle Group and National Hire Group for A$2,2 billion, including A$525 of Coates' net debt, equivalent to A$6,70 per share. Coates had rejected two previous bids from Carlyle and National Hire, but said it is now recommending the improved offer to shareholders.
Following the completion of the deal, Coates Hire and National Hire's rental services businesses will be combined under a new company, Ned Group Holdings, which will be 50/50 owned by National Hire and Carlyle.
Ned Group will be led by Coates' chief executive officer, Malcolm Jackman, and will be run by a combination of existing management at National Hire and Coates.
The merged rental business will have revenues of about A$990 million - a 28% share of the Australian rental market. National Hire and Carlyle said they expected synergy cost savings of A$30 million per year after integration.
Although the financial aspects of the transaction are clear, the operational plan is unknown. Malcolm Jackman told IRN that it was too early to comment.
Key questions are: the operating name of the combined rental business, and how it will use the Cat Rental Store brand.
National Hire is 67% owned by Australian Caterpillar dealer WesTrac, and National Hire operates under the Cat Rental brand in New South Wales, Western Australia and the Australian Capital Territories.
Not included in the Ned Group will be National Hire's capital sales business, operating under the Allight name. Allight is a manufacturer of mobile lighting towers and distributes FG Wilson gensets, Perkins engines and pumps.
Coates is recommending that its shareholders vote for the deal at a special mid-December shareholders meeting. National Hire shareholders will vote in late November or early December. Majority owner WesTrac has indicated it will vote in favour of the acquisition.
Ray Romano, executive chairman of National Hire, said; "We are excited to be partnering with Carlyle in this significant investment. It delivers greatly expanded scale to National Hire's rental business in line with our strategic intent and provides us with access to Carlyle's global rental industry experience." Carlyle is a recent owner of Hertz Corp, before it was floated on the New York Stock Exchange.
Coates' chairman, Bill Cutbush said "the improved offer from the Consortium allows shareholders to benefit from the inherent value of the Coates business and a share of the synergies that will be secured on the combination of the Coates and National Hire businesses."