Comet launches Eurosky pair
By Euan Youdale06 July 2017
Comet is launching two new trucks mounts aimed at rental companies.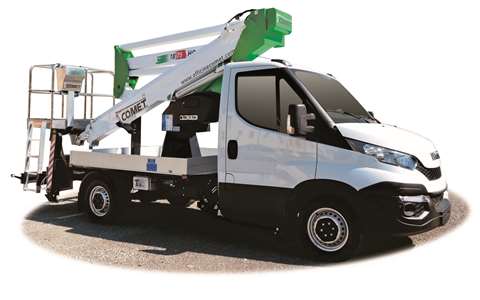 The two models broaden the Italian manufacturer's Eurosky range and have 18m and 21m working heights with double articulated Z-booms and H+H stabilisers.They are aimed at those requiring a simple, high quality machine, said the manufacturer.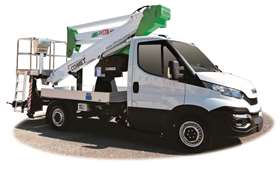 The Eurosky 18-2-7.5 HQ and 21-2-8.5 HQ models are hydraulic and have low pressure systems for a longer life. The basket has a 250kg capacity and can be installed on Iveco, Nissan and Renault chassis. They join the complete range of 14m to 33m working height models.
Comet said the units have already been sold to major European rental companies.