Compaction fleet expansion
By Christian Shelton22 April 2021
United Arab Emirates-based crane rental company Salim Equipment Rental and Japan-based Daikyo Kenki have expanded their rental business in the Middle East with the purchase of four Liebherr duty cycle cranes since 2020. The two companies entered into a joint venture (JV) in 2015 to offer cranes for rent, along with operators.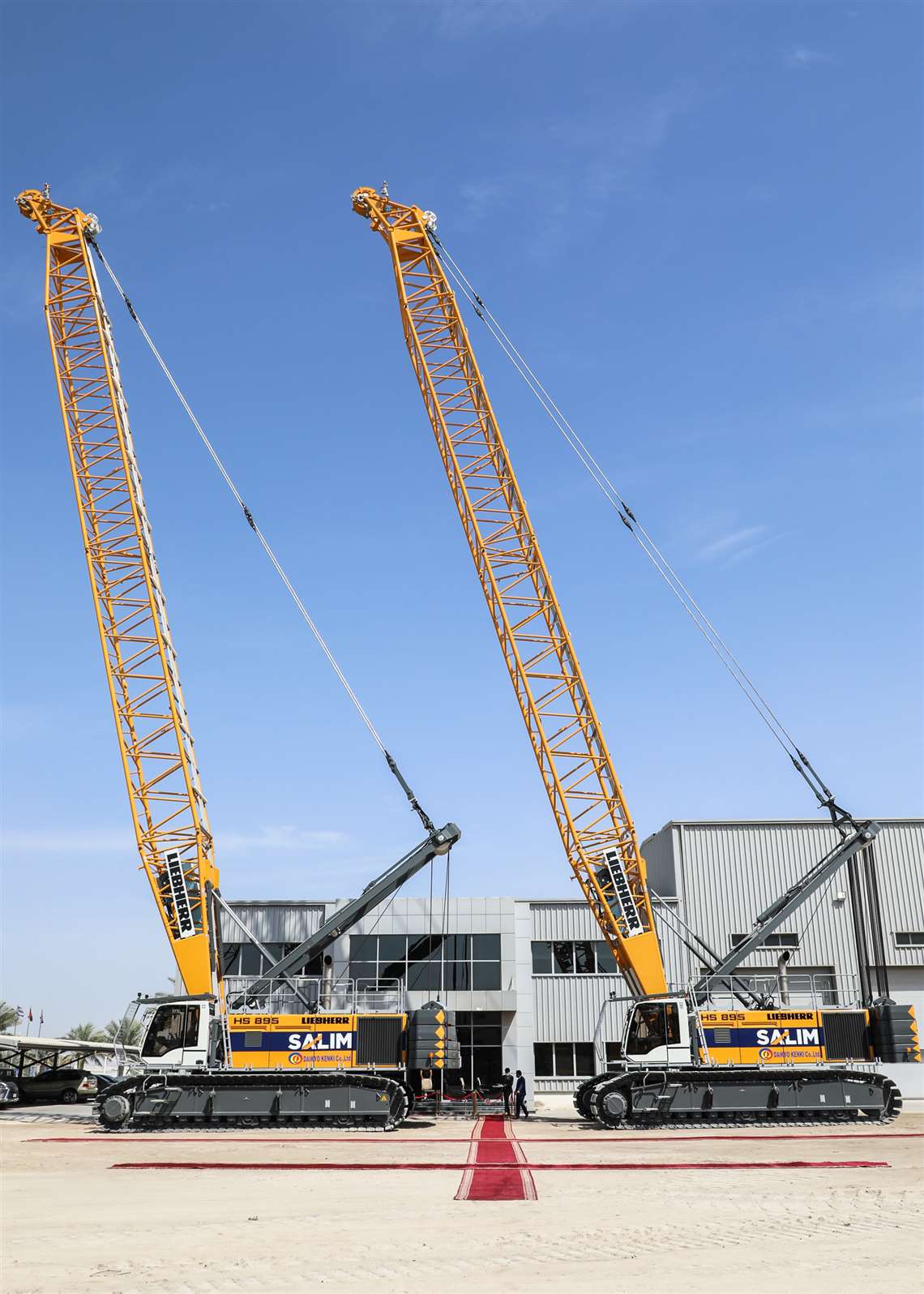 The JV rental fleet includes seven crawler cranes with capacities ranging from 50 tonnes to 250 tonnes. In 2019, however, Salim entered the duty cycle operation and dynamic compaction market. Dynamic compaction, Salim explained, is a technique used to increase soil density by dropping a heavy weight repeatedly from different heights on the ground. For this it bought two new 130 tonne capacity Liebherr HS8130.1 cranes in February 2020 and now working on national infrastructure projects in the UAE.
Due to high demand for this work, Salim ordered another two duty cycle cranes with higher lifting capacities in November 2020. Two new 200 tonne capacity Liebherr HS895 HDs were delivered to Salim Equipment Rental in February 2021 at a handover ceremony inaugurated by Sekiguchi Noboru, Consul General of Japan in Dubai.
The handover function, held at the premises of Salim Equipment Rental in Dubai, was also attended by several dignitaries, senior officials and representatives from the Japan External Trade Organization (JETRO) in Dubai, Japan Bank (DIFC), Daikyo Kenki, Liebherr Middle East and Liebherr Austria.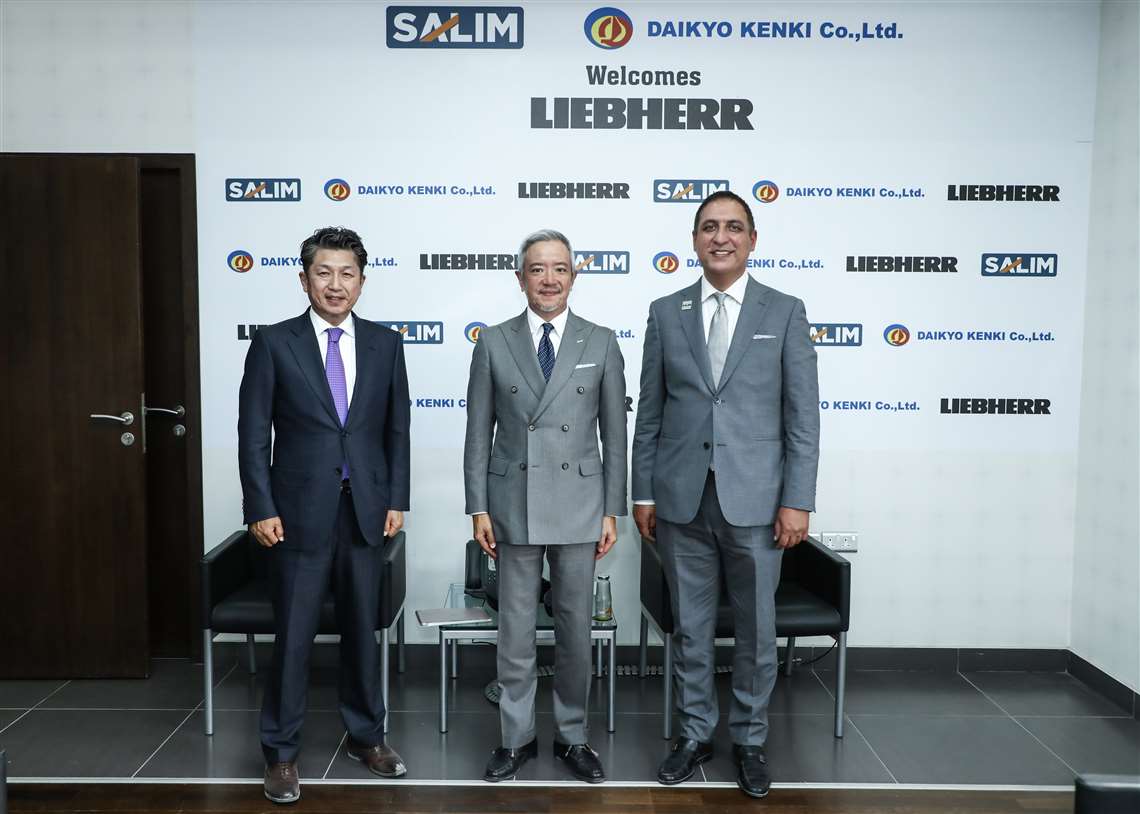 "Some ground improvement and land reclamation projects require specialised, duty cycle cranes to do Dynamic Compaction and Dynamic Replacement," said Sajil Salim, president and CEO, Salim Equipment Rental. "With Liebherr duty cycle cranes we can improve the density and bearing capacity of the soil up to depths of 15 metres... and the cranes can handle a high number of blows, typically 600 blows in a ten hour shift. Only a few manufacturers make such cranes, and Liebherr was our first choice because the company has set the industry benchmark with regard to product development and customer support."
Kurt Rudigier, area sales manager, crawler cranes and foundation equipment, Liebherr-Werk Nenzing, said, "Duty cycle crawler cranes are among Liebherr's best-selling equipment in the Middle East, and we've sold over 200 such cranes in this region. This deal is special because Salim Equipment Rental placed the order for their first two duty-cycle cranes last year during one of the most challenging market conditions in recent years, when business owners were dealing with uncertainty. Despite the circumstances, Salim Equipment Rental went ahead with the deal, and we delivered the machines in August 2020. Following the second order, Liebherr manufactured the cranes in Austria and delivered them within three months. We celebrate this success story during the pandemic and the valuable partner we found in Salim Equipment Rental."
"Our investments in four duty cycle cranes in less than a year is a major step for us and an unusual move in our industry because they happened at the peak of the pandemic," added Sajil Salim. "Fortunately, the dynamic compaction market was resilient during the last year, and we expect our four duty cycle cranes to be busy on soil improvement sites and duty cycle jobs throughout 2021. We see opportunity for significant growth in the next few years from ground improvement and duty cycle jobs related to infrastructure projects in the MENA region. Dynamic compaction is a 'high demand – high risk' market that requires the full dedication of our resources including a team of highly skilled operators, maintenance staff and Liebherr's after-sales support. As there are few players with the technical competency required for such jobs, we also have the opportunity to expand globally."