Construction in Peru to reach US$36 billion
By Andy Brown01 March 2019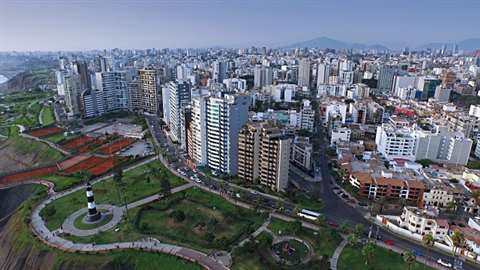 The value of the Peruvian construction industry could increase to US$36.6 billion by 2023, up from its valuation of US$28.7 billion in 2018, according to information supplied by GlobalData.
Peru's construction industry saw growth of 2.4% in 2017 and 4.5% in 2018. According to GlobalData, this was due to positive developments in economic conditions, a revival in investor confidence and investments in transport infrastructure, energy and housing construction projects.
The Peruvian construction industry is predicated to increase at an annual rate of 5% between 2019-2023.
Danny Richards, lead economist at GlobalData, said, "The industry's output value is expected to continue to expand between 2019 and 2023, with investments in infrastructure, health and education, and housing projects continuing to drive growth."
Infrastructure construction is expected to increase in importance over the forecast period, to account for just over 29% of the industry's total value by 2023.
Growth over the forecast period is expected to be supported by the government's plans to develop transport infrastructure in the country.