Corecut chief hails multi-tasking workforce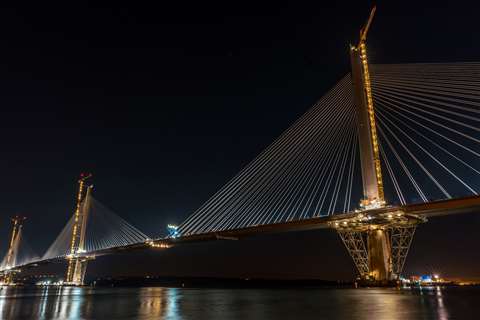 A United Kingdom-based diamond drilling specialist said it drew on almost its entire range of services in a six-year programme to deliver the Queensferry Crossing over Scotland's Firth of Forth.
Corecut commenced work on the £1.35 billion (US$1.75 billion) project in December 2011, and has since committed more than 2,000 man days with no lost time incidents.
The new structure – the world's longest three-tower cable-stayed bridge – was officially opened yesterday, with traffic services resuming later this week.
In the past six years, Corecut diamond drilled test cores into grout piles for integrity testing at the start of the construction phase and executed the hydrodemolition of numerous structures to allow modifications to existing approach structures.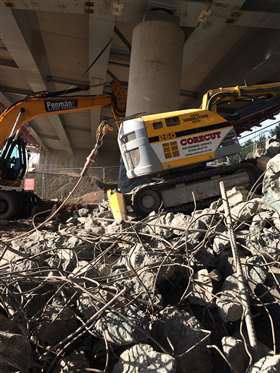 The company put the value of its work on the crossing at more than £750,000 ($973,000).
"The fast track construction of the Queensferry Crossing represented a significant challenge for our team," said managing director Finlay Crocker.
"It demanded an immense effort and the deployment of our full spectrum of capabilities across an extensive period."