Cummins' revenues rise 5% in Q4
By Leila Steed08 February 2021
Despite 16% drop in 2020 revenues, engine manufacturer expects 8-12% revenue increase in 2021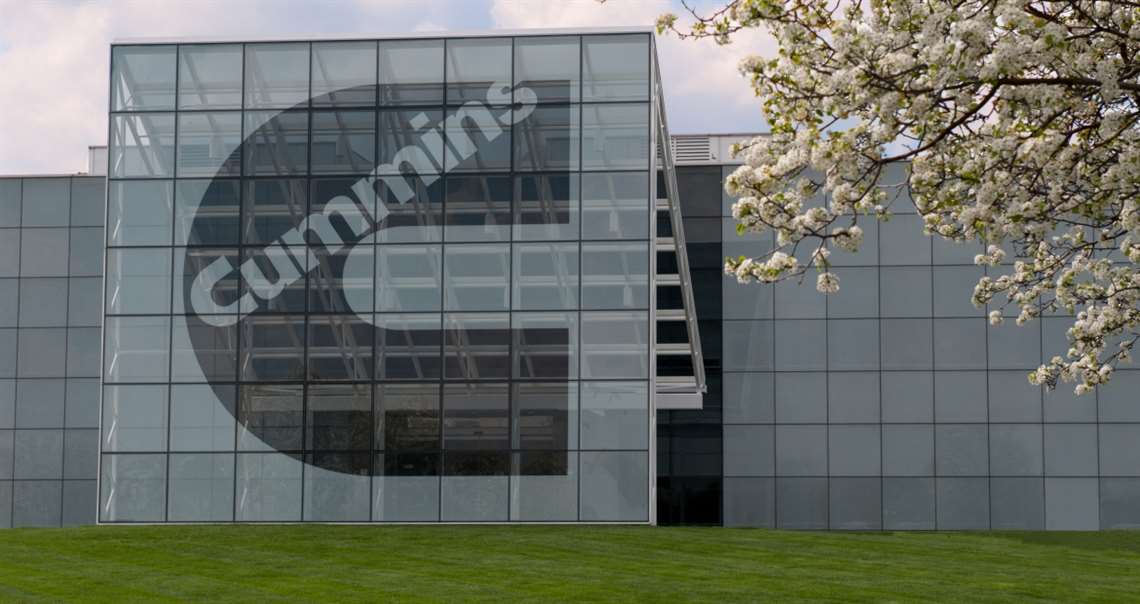 US-based engine manufacturer Cummins has reported a 5% rise in revenues for the fourth quarter of 2020, thanks to "strong demand" in China's truck and construction markets – and an increase in new product sales in India. The company's revenues for the period rose to US$5.8 billion, compared to $5.6 billion in the fourth quarter of 2019.
Its fourth quarter earnings before interest, taxes, depreciation and amortization (EBITDA) also rose to 14.4% of sales at $837 million, compared to 12.2% of sales at $682 million for the last quarter of 2019.
Tom Linebarger, Chairman and CEO of Cummins, said, "We faced many challenges in 2020 driven by the severe global impact of the COVID-19 pandemic. I want to thank all of our employees for their dedication to our company and our customers as they adjusted to the unprecedented slowdown in the global economy and then responded as demand accelerated sharply in the second half of the year, all while facing significant disruption to their daily routines at work and home."
Cummins' full year sales for 2020 fell by 21% in North America and international revenues dropped by 7%, giving it a total revenue figure for the year of $19.8 billion. While this is 16% lower than its 2019 figure of $23.6 billion, Cummins said it plans to return 75% of its operating cash flow to shareholders via dividends and share repurchases.
Linebarger said, "Having effectively managed through an extremely challenging 2020, Cummins is in a strong position to keep investing in future growth while continuing to return cash to shareholders."
Despite the difficulties of 2020 Cummins predicts revenue increases of between 8 and 12% for 2021, with an EBITDA between 15.0 and 15.5% of sales. While it anticipates revenues to increase in all regions and major markets, it also said the demand in China would level off after the highs of 2020.
Linebarger said, "Current indicators point to improving demand in a number of key regions and markets in 2021. However, significant uncertainty remains, requiring continued strong focus on managing costs and cash flow as our markets continue to recover around the world. This is presenting challenges to global supply chains as our industry responds to rising demand across multiple end markets. Having effectively managed through an extremely challenging 2020, Cummins is in a strong position to keep investing in future growth while continuing to return cash to shareholders."