Demolition robot 40% more powerful
By Leila Steed28 March 2019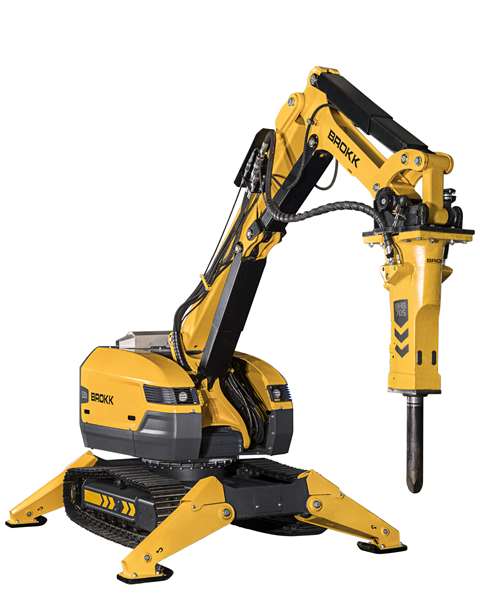 Brokk, a leading manufacturer of remote-controlled demolition machines, has released a new demolition robot with 40% more hitting power.
The new 520D model, which replaces the Brokk 400D, meets both Tier 4 Final and the European Stage IV emission standards. Complete with increased hydraulics, a heavy-duty boom and a three-part arm that extends 6.7 m (22 ft) horizontally and 7.0 m (23 ft) vertically, the 520D can deliver 1472.418 Nm (1,086 ft/lb) per blow.
"Demand for diesel-powered machines has grown in recent years, especially from construction and demolition contractors who often need the extra power diesel-fueled machines can provide," said Martin Krupicka, Brokk Group CEO.
The company also said that the 520D is one of the most eco-friendly demolition robots on the market today. The model also includes a remote-control box with a working radio range of 300 m (984 ft) and is compatible with all Brokk 400 and 500 model attachments. No bigger than its predecessor, the Brokk 400D, the 520D has 70% fewer cables.
The new model was one of four new remote-controlled demolition machines displayed by Brokk at the recent 2019 World of Concrete exhibition in Las Vegas.