Dieci Americas launches new telehandler
By Lindsey Anderson19 July 2018
Dieci Americas has launched the Icarus 9.44S telehandler designed for the U.S. market.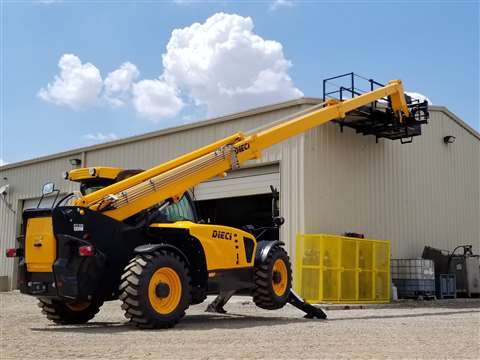 The telehandler features a 112 hp Kubota engine and front stabilizers. The machine is configured to lift 9,000 pounds up to 44 feet. It also has a basket attachment with remote control that allows one operator to utilize the machine and the basket. Two basket options are available – 600-pound capacity or 1,100 pounds – and each feature 180 degrees of side-by-side rotation.
The machine is available now.