Doka expands into scaffolding
By Euan Youdale24 November 2020
Formwork specialist Doka has partnered with US-based scaffolding manufacturer AT-PAC to expand into the global scaffolding market.
Doka has invested in AT-PAC's shares and will supply its scaffold products worldwide, offering both sales and rental services.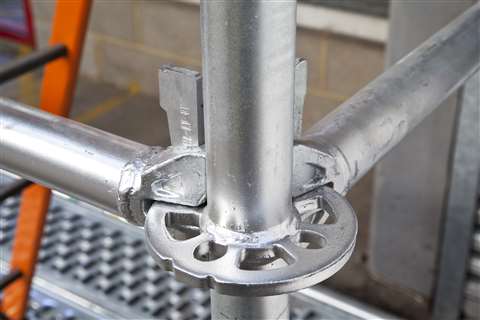 Doka CEO Harald Ziebula said it represented a major milestone in the company's growth strategy; "With this strategic partnership we offer much more than just scaffolding. We are now offering - as we have been doing in the formwork sector for decades - well thought-out scaffolding solutions and services to our customers.
"This complements the formwork perfectly and gives us a further pillar. This business field is more constant and offers continuous growth opportunities."
The deal means AT-PAC's Ringlock scaffolding product range will now be available globally and customers will also have access to a digital construction service. Doka's international network also enables AT-PAC to respond to individual customer requirements.
Jeff Davis, CEO of At-Pac said, "With Doka we have a strong partner in the construction industry. This strategic partnership means that Doka's customers can benefit above all from the fact that they get everything from a single source".
Based in Houston, Texas, and founded in 1995, AT-PAC produces scaffolding for industrial, municipal and commercial applications. As well as its North American operations, it has offices in Australia, the UK, the Netherlands, China, Chile and Bolivia.