Download your awards entry form now
By Steve Ducker06 June 2018
Entries for the 2018 World Demolition Awards close at the end of this month – so if you fancy your chances of taking home one of the biggest prizes in the industry you need to be working on your submission as we speak.
Entry forms for the awards – which take place this year in Dublin, Ireland on November 7 and 8, are available for download on our website at http://www.demolitionsummit.com/awards.html
Entry is both straightforward and free of charge. Just click on the "Entry Form Download" link for the category or categories you wish to enter for one of our editable PDFs. If you complete and return this by June 30, it will go forward to our international panel of judges – who have more than 300 years of industry experience between them – who will decide the final shortlists.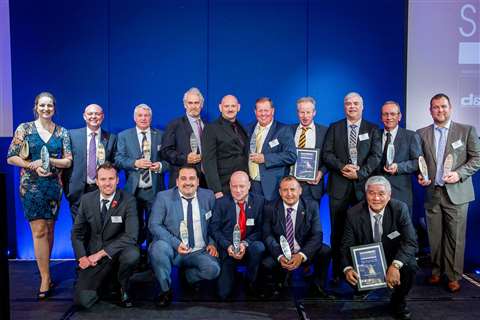 After that, who knows?
Once again, we are taking entries in 11 categories reflecting best practice and innovation in both demolition contractors and equipment suppliers.
The full list of categories is available on the website.
The awards are part of the World Demolition Summit, which is organised by Demolition & Recycling International in co-operation with the European Demolition Association. The summit also includes a one-day technical conference and numerous networking opportunities.
Headline sponsor of the World Demolition Summit is Volvo Construction Equipment.