Dubai's new building codes
By Andy Brown19 October 2020
Following the recent news that the shareholders of one of the Middle East's largest contractors, Arabtec, have voted to pursue liquidation following a loss of over US$213 million, the UAE has announced measures to revise its building code to reduce construction costs.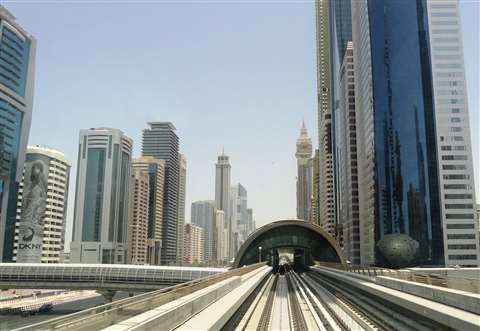 According to the Emirates News Agency, at a meeting of Dubai's Executive Council (the emirate's main legislative body) a new Dubai Building Code was approved which outlines a revised set of construction rules and standards.
The new code creates a unified set of standards for construction that promotes sustainable development and innovation in building design. One of the aims of the code is to enhance Dubai's international investment attractiveness and promote diversification of projects.
By streamlining building rules it is hoped that construction costs will be reduced and that it will also speed up the completion of the design phase of construction projects. There will now be a 'one-stop-shop' for obtaining approval from Dubai's licensing agencies and departments, with the code easing procedures for consultants, contractors, developers, investors and owners.
The construction sector in the Middle East has been hit hard by Covid-19 with project contract awards falling. According to Global Data's MEED division, the Middle East has a US$3.4 trillion pipeline of future projects, but the biggest challenge for companies in the Middle East projects industry is finding new work.
Richard Thompson, editorial director of GlobalData's MEED, said, "Project contract awards hit an all-time low in 2020, as governments focused on battling the Covid-19 health crisis and providing financial support for the economy.
"As we enter the final quarter of 2020 without a vaccine, further lockdowns and disruption are still on the cards. However, we are unlikely to see a repeat of the total economic shutdown in March and April."
With government finances under stress as a result of Covid-19, many projects on the drawing board will be delayed, reduced or cancelled. The World Bank estimates that there is a US$100 billion shortfall in the funding needed to deliver the region's infrastructure requirements.