EDA confirms convention programme
The European Demolition Association (EDA) has announced the programme for its 2018 Convention, which takes place in Vienna, Austria, in June. It is as follows:
Thursday, June 7
Workshop 1: Demolition estimating, how to prepare the most qualified bid
Workshop 2: Project management: set up, implementation and closing the job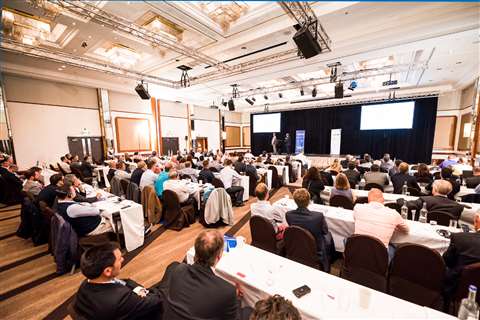 Workshop 3: Training for demolition workers, from apprentices to managers
Workshop 4: Towards an international demolition training and accreditation scheme
EDA General Assembly
Friday, June 8
Opening by the EDA president, William Sinclair
Introduction by the chairman of the conference, Andreas Pocha
Business intelligence about the European DDR (demolition, decontamination and recycling) activities
City-wide monitoring of demolished buildings and material quantities based on satellite images and GIS models
Case story: Extreme demolition in the heart of Munich
European Construction Sector Observatory: Trends of the construction industry in Europe
IAEA considerations on decommissioning (decontamination, dismantling and demolition) of nuclear facilities
Case story: Special projects decommissioning nuclear facilities with diamond tools
Identification of materials (including hazardous substances) prior to demolition. The new Austrian regulation
Funding for investment in Circular Economy, an opportunity for demolition and recycling companies
Safety on demolition operations, practical materials and better communication
Case story: Decontamination and demolition of petrochemical plants in South Africa
Bringing the industry together, the experience of the French Demolition Association
Case story: Engineering analysis and demolition modelling for the GA Dome, Atlanta (USA)
Case story: The demolition of the GA Dome, Atlanta (USA).
For more details, please visit www.europeandemolition.org