Easy Toolhire launches carbon offsetting
By Belinda Smart05 November 2021
The 'Easy' rental online platform has launched a carbon offsetting function that allows rental customers to reduce their impact on the environment with each transaction.
Founded in 2020 and managed by Rentuu, a cloud-based platform, the 'easy' rental brand is designed to simplify ordering for customers and streamline operations for rental businesses, from stock management to order enquiries and automated payments.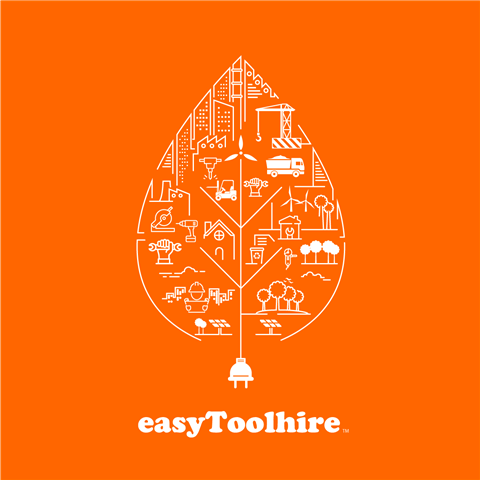 It is part of the easyGroup of brands and is backed by investment from the group and Sir Stelios Haji-Ioannou, founder of the easyJet airline.
Launched in late October with Scotland based franchise partner Martin Plant Hire (easy Toolhire Scotland), the carbon emission offsetting function went live in the Spanish market in November.
Rentuu and easyHire co-founder Andrea Guzzoni told International Rental News (IRN) the function "works in a similar way to carbon offsetting when booking a commercial flight."
He confirmed the platform had also utilised the European Rental Association's equipment CO2 Calculator to make calculations for key clusters of equipment including vehicles and access units.
He said carbon offsetting was one of a range of new functionalities funded by an investment of more than £1 million in 2021.
These include ID verification at checkout to prevent fraud, an initiative also spearheaded at Martin Plant Hire / Easy Toolhire Scotland.
An "intelligent" customer service chat function is another new feature, along with an online trade account facility for rental customers, which was successfully piloted in the Italian market in recent months.
"We have been adding new functionalities every month in recent times," Guzzoni said.
Meanwhile he confirmed Easy/Rentuu was also expanding its geographical presence, with two new Italian locations now live and offically launching late November.
They are easyNoleggio Sardinia through a partnership with local rental company Sama and easyNoleggio Piedmont in partnership with rental company Sogenol.
Potential UK expansion is also planned, into regions additional to Scotland, where it launched in February. 
Having launched in Spain in July via Maxber in Valladolid (northern central Spain), it also recently partnered with Galicia-based Spanish company Soos Maquinaria, and has launches planned in up to four further Spanish regions next year.
It will shortly also launch in France with easyLocation. "We see France as a very interesting market for us," said Guzzoni. "The market has a number of great medium-sized companies that want to invest in digital and in the future of the rental sector."
Further launches are planned in Germany, Croatia, Greece and BeNeLux for 2022.
Guzzoni said Easy/Rentuu was also working on an initiative to promote networking and knowledge-sharing opportunities for companies across Europe.
"Overall, our main focus is about continuing to promote rental as a service. Rental is about much more than simple e-commerce."
Guzzoni confirmed the Easy/Rentuu will shortly be inviting investments via UK equity crowdfunding platform Seedrs at https://www.seedrs.com/easyhire1/coming-soon.
"We want the sector to be with us, and to invest in and own a slice of the future," he said.