Eurogruas invests in 75m Ruthmann
By Euan Youdale20 July 2021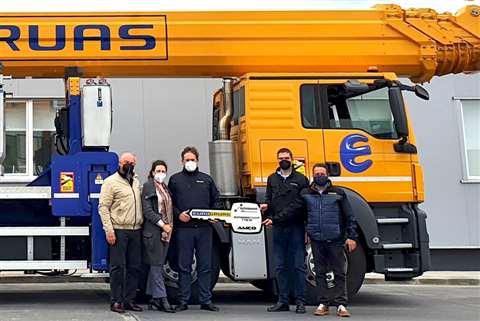 Eurogruas Algeciras, based in Southern Spain, has expanded its fleet with a Ruthmann Steiger T 750 HF truck mount.
The unit has a maximum working height of 75m, a basket capacity of 600km and a lateral outreach of 41m. Thanks to the DRS system, up to four additional meters can be gained up in comparison to the standard working diagram.
Javier Sato, managing director of Eurogruas Algeciras, explained, "We decided to buy a T 750 HF because we want to offer our customers the most powerful product of the market, stability and safety on the working object, ergonomic handling and flexibility unrivalled in this market segment."
The engineers at AMCO Machinery & Consulting, Ruthmann's sales and service partner in Spain, provided extensive training for the key aspects of the machine, including its operation, safety and maintenance.