FCC claims 'solidity'
By Sandy Guthrie03 July 2017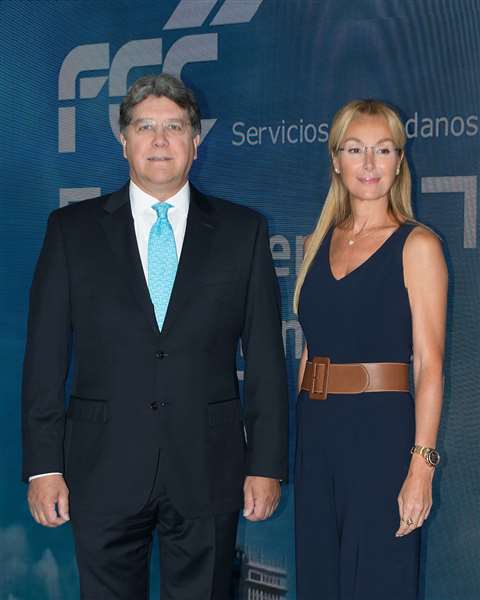 Spanish-based contractor FCC is claiming to have "achieved the solidity" needed to continue with its proposed growth plan, adding that synergies between business areas had meant a culture change.
At its annual general meeting in Madrid, CEO Carlos Jarque said, "Thanks to the collective efforts of all of us who make up FCC, the group is beginning to see positive outcomes. The group has begun to produce good results during a cycle change."
In 2016, FCC Group achieved €833.7 million in EBITDA (earnings before interest, taxes, depreciation and amortization), which was 2.3% more than in the previous year.
At the meeting, FCC chairman Esther Alcocer Koplowitz said, "We have achieved the solidity needed to continue with our proposed growth plan."
She also said that "the greatest challenge we face as a group, given our growing internationalisation, is to integrate the wealth of cultures, origins and competencies within our greatest resource – our people."
Jarque told shareholders, "Today, from this tower, we contemplate and admire the city of Madrid.
"FCC has been contributing to this city's development for over 100 years – building and maintaining Madrid's sewers; collecting waste in the eastern part of the city; cleaning streets; maintaining green areas; and building major infrastructures such as Terminal 4 at Adolfo Suárez Madrid-Barajas Airport, the Caja Mágica and Atocha High-Speed Railway Station."
He said FCC was a strategic company that was positioned in important sectors of demand-led growth.
He pointed out that major changes had been made within the company in 2016 in the areas of governance, finance and operations, and he focused on describing the milestones attained by the company in each of those areas.
Among the financial transactions in 2016, the CEO focused on the takeover bid for FCC, the €709.5 million equity issue, the reduction of debt by €1.89 billion, as well as divestments and the recovery of debt and claims.
In discussing the group's performance in 2016, Jarque emphasised the synergies between the company's various business areas, which he said entailed a change in culture; and the ongoing effort to impose austerity in administration expenses, which were cut by 13% with respect to the previous year. He highlighted the centralisation of procurements that had resulted in a 22% saving; and the simplification of new organisation structures.
He went on to say that 2016 was a turning point for FCC, and "thanks to the work of the board and the collective internal efforts of all of us who make up FCC, the group is beginning to see positive outcomes".
New projects
Jarque mentioned new projects and contracts obtained by FCC Group's business areas, including the Millerhill Midlothian Recycling & Energy Recovery Centre in the UK, worth €511 million; the El Salitre waste water treatment plant in Colombia, awarded to FCC Aqualia for €130.5 million; and Mexico's new airport terminal, worth €3,900 million.
On FCC's strategies for growth, he said that the objectives included acting as a single firm; appropriately concluding projects under way; focusing on profitable businesses with tight risk control and positive cash flow; emblematic projects; innovation and the application of cutting-edge technology; taking advantage of the new wave of technology and digitalisation; focusing on markets we know; synergies and strategic alliances in FCC America; and smart internationalisation.
He said challenges included continuing to reducing debt and enhancing profitable projects.
Jarque said that 2016 had been "a year of cycle change that we will be able to leverage".
He added, "Nevertheless, there remain many challenges ahead. This year we are in the black, we have reduced leverage, we are more efficient, we have a leading position in local markets, we have attained stability and we have a business plan defined by each of the business areas.
"Faced with this new cycle, FCC is focusing on the circular economy, a viable solution for achieving efficient production models, and on the digital revolution, an opportunity for FCC to remain at the forefront of Smart Services."