Factory demolition For Dallas
By Lindsay Gale19 March 2008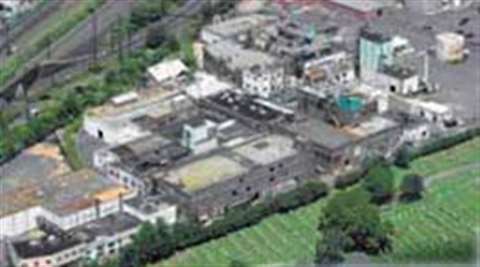 RC Anderson contracted Dallas Contracting Co to demolish th buildings of the former Penick chemical plant in New Jersey, where controlled active pharmaceutical ingredients were produced, with the ma products being codeine a morphine. The site extended more than 250,000 ft2, with more than 30 multi–storey buildings and structures, and a large parking area.
On average, 10 Dallas personnel were on site each day during the course of the work, utltilising an extensive array of equipment. This included a number of Komatsu excavators (two PC400s, a PC450 LC, PC300–5 and a PC a variety of demolition shears and grapples, a Fiat wheeled loader and a number of Caterpillar skid steers.
The work involved dealing with environmental hazards, asbestos remediation (subcontracted to the Mack Group), proximity to a working drink manufacturing plant, a diversity of construction materials and scheduling constraints.
Nearly 100,000 board feet of over 25,000 tons of concrete, brick, masonry and asphalt using an Eagle UltraMax 1000–15CV, with the asphalt being separated from the other demolition debris. Both the crushed aggregate and asphalt will be used on the site by the developer for backfill and grading.
The entire contract tool just six months from start to finish.