Faresin launches rotating handlers
By Patrick Hill18 March 2008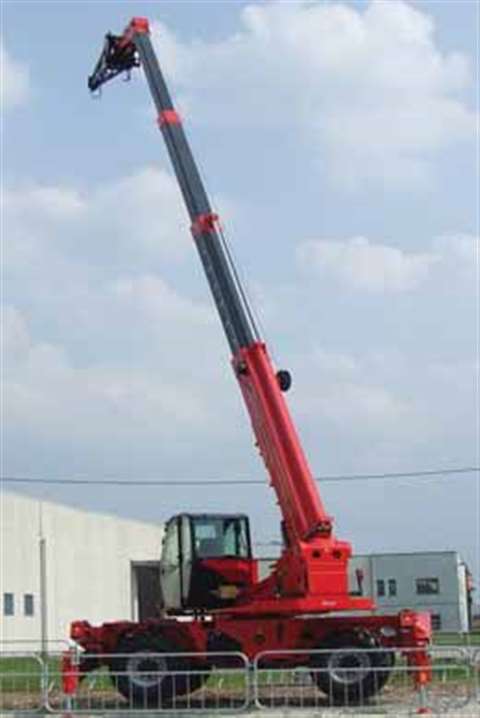 Italian manufacturer Faresin Handlers has revealed the prototype for two rotating boom models, the Storm 18.45 and 15.45. The machines, which weigh 14500 kg, have a maximum lift capacity of 4.5 t and can lift 3 t to their maximum lifting heights of 18 m and 15 m.
The new chassis design is symmetrical about its lateral as well as its longitudinal centre line, putting its centre-of-gravity at the centre of the "H"-shaped outrigger footprint. Faresin engineers have positioned the slew axis there to provide constant payload capacity throughout the boom's 360º of rotation when outriggers are fully extended.
Their control systems incorporate third-generation CANbus technology that integrates sensors and motion control microprocessors. Faresin engineering manager Luca Manea said this delivers automatic, real-time adjustment of payload limits that are proportional to the position of outriggers.
This capability increases the handlers' attractiveness for use as a crane, said Mr Manea. Around 25% of Faresin's handlers are sold with crane attachments.
The company plans to ship the first Storm units sometime after September and plans to adopt the new control system on all of its 23 telehandler models.