Final agreement on Stage V
By Sandy Guthrie05 July 2016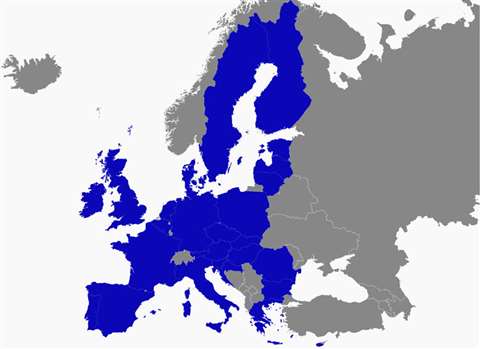 The European Parliament has adopted a final agreement on regulations which tighten emissions limits for particulate matter (PM) and nitrogen oxides (NOx) for non-road mobile machinery (NRMM), commonly known as Stage V.
A compromise agreement was approved by Member States' representatives and the European Parliament's Environment Committee in May.
The Parliament's final vote in a plenary sitting today will be followed by the Council's adoption, which is expected to take place in the weeks to come. Publication of the Regulation is expected shortly. Supplementary legislation, in the form of delegated and implementing acts, is being finalised as well. This will include technical requirements and administrative provisions, and is expected to be adopted before the end of the year.
The regulations include an extension of the general transition scheme by six months to a total of 24 months in total, designed to give European machine manufacturers sufficient time to re-design their fleets to comply with the new requirements.
Under the Commission's original proposals, manufacturers were given a 12-month transition period after the regulations had come into force to adapt their machines to Stage V engines, plus a six-month sell-off period.
Now, following so-called "trilog" meetings in May, involving representatives from the both the European Council and relevant European Parliament committees, all manufacturers have been granted an 18-month transition period, with mobile crane manufacturers a further 12 months on top of that. The additional six-month sell-off period remains unchanged for all types of products.
It is said that NRMM engines account for about 15% of all NOx and 5% of PM emissions in the EU.
'Balanced'
Lead MEP Elisabetta Gardini, whose report was approved by 623 votes to 57, with 27 abstentions, said, "We managed to reach a very positive final agreement – a really important balance between environmental protection and the competitiveness of European enterprises.
"We have tightened the limits proposed by the European Commission even further for many engines' power ranges, but we kept the approach reasonable enough so that the industry can comply with the new requirements in a short time – and this was the most important goal."
The legislation defines engine categories, which are divided into sub-categories according to their power range. For each category, it sets emission limits for carbon monoxide (CO), hydrocarbons (HC), NOx and PM, with deadlines for implementing them, starting from 2018.
The European Parliament said that compared to the existing directive, the legislation covered more types of engines, simplified administrative procedures and improved enforcement and market surveillance.
The plans include a new in-service engine performance monitoring system which is designed to close the current gap between laboratory emission test figures and those measured in the real world.
As advocated by MEPs, the EU Commission will have to assess the possibility of laying down harmonised measures for retrofitting emission control devices to engines. MEPs also won a review clause, with a view to achieving further emission reductions.
'Ever-tighter limits'
CECE (the Committee for European Construction Equipment) said the regulation was the latest step in a series of ever-tighter emission limits which had already reduced PM and NOx emissions for land-based machines by over 95% in recent years.
Sigrid de Vries, secretary general of CECE, said, "Overall, the new regulation sets an ambitious timeline. It will remain a challenge to redesign the hundreds of machinery types and applications in the timeframe given, but the machine manufacturing industries are committed and capable to make these necessary adjustments and contribute to improving air quality in Europe,"
Ulrich Adam, secretary general of CEMA, which represents agricultural equipment, said, "The final compromise found between the EU Institutions strikes a good balance between improving air quality and maintaining the competitiveness of the European machine manufacturing industry."
This balance was achieved thanks to a number of adjustments introduced during the legislative process, while keeping the original emission limits and introduction dates for land-based machinery as proposed by the European Commission.
As well as the extension of the general transition scheme by six months, a provision was introduced on replacement engines with a time limit of 20 years to allow for the continued use of machinery using replacement engines, thereby contributing to the EU's objectives on resource efficiency.