Fleet investment continues for A-Plant
By Joe Malone23 October 2017
A-Plant has injected more products into its fleet, with the purchase of new lighting towers and forklift trucks, totalling an investment of £3.65 million (€4.09 million).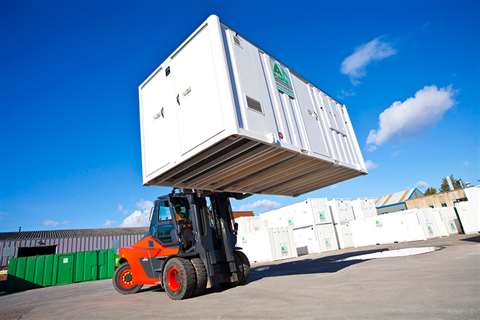 In its lighting towers investment – worth £2.4 million (€2.69 million) – the company bought 150 of Trime's X-Eco model, 100 Generac V20 units and 50 Morris Site Machinery TL90 units.
A-Plant said the investment formed part of its purchasing and procurement strategy to work with brand leaders to meet quality, health and safety requirements.
Procurement director of A-Plant, Andrew Winlow, said the new investment meant they were ideally placed to meet the needs of customers during winter. He said, "A-Plant is committed to providing the right equipment to get the job done. It is essential that we have a good supply of the very latest and most appropriate equipment as winter approaches to keep sites bright and illuminated when reduced daylight hours and low levels of visibility can significantly impact on projects and timescales.
"We have invested in brand leading tower lighting units that provide crisp, clear light over a wide area with maximum fuel efficiency, low emissions, long running times as well as a range of additional benefits."
Meanwhile, A-Plant also invested £1.25 million (€1.40 million) in new Linde HT120Ds forklift trucks, which have been delivered to its accommodation services centres across the UK, to replace its fleet with more modern, efficient and safer models.
Ian Needham, director of A-Plant Accommodation, said, "We have invested heavily in this new fleet of forklift trucks to ensure that we have equipment offering the highest levels of safety, performance, comfort, durability and productivity.
"The new forklifts have a very high specification - for instance, they're powered by a Mercedes diesel engine, they have a new armoured glass roof providing an unobstructed view of the lifted load and a 'power on demand' hydraulics feature reduces fuel consumption and emissions."