Free Bauma newsletters
By Mike Hayes14 March 2019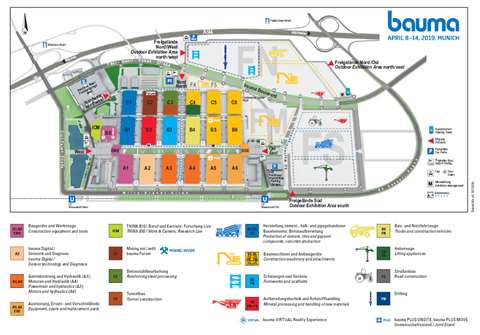 The largest construction equipment exhibition in the world returns this year from 8 to 14 April in Munich, Germany, and Bauma will have over 3,400 exhibitors, while it is expected to attract well over half a million visitors.
Taking place every three years, the show is increasing to 605,000m2 this time, and it is booked to capacity again for 2019, with over 700 companies on the waiting list.
Faced with a potentially overwhelming amount of information, equipment buyers and industry professionals looking for reliable, high-quality information on major equipment launches and industry trends can sign up to receive KHL's free Bauma e-newsletters.
KHL will be publishing show preview e-newsletters, as well as daily e-newsletters covering breaking news from the exhibition.
Editorial teams from across KHL's magazines will be at Bauma, sourcing exclusive interviews with senior industry figures, and publishing news about the major equipment launches from the show.
The earthmoving, cranes, demolition, access and rental equipment markets will be covered, plus much more.
Click here to register to receive free Bauma newsletters, or use the link http://www.khl.com/subscriptions/bauma/