GAP Hire aims for carbon net-zero by 2040
By Murray Pollok21 May 2021
GAP Hire Solutions in the UK said it aims to be carbon net-zero by 2040.
The company, which created a Green Action Plan a few years ago, said it was taking steps to reduce its own carbon footprint and was working with its supply chain to provide equipment and rental services to support customers in their own net-zero ambitions.
GAP has produced an Environmental & Innovative Products brochure highlighting its low emission products and said new products were constantly being added, such as the Ecosmart ZERO Welfare Unit developed with AJC EasyCabin.
Several of GAP's customers have already trialled new products, including Colas, which has been using an electric mini excavator.
The Ecosmart welfare cabin and Solar Pod have also been hired by customers, said GAP, and both with "overwhelmingly positive feedback."
The company has developed a carbon emissions tracking system, GAPTrack. Telematics have been installed across GAP's fleet to provide a carbon reporting tool that records machine utilisation data and accurate carbon emission figures on all the equipment they have on hire.
Karen Greenshields, Technical & Environmental Services Managing Director at GAP, said; "GAP places fundamental importance on reducing its carbon footprint and environmental impact. One of its main aims is to offer customers the best available options to reduce their own environmental impact, hence GAP's continuous investment in low carbon equipment.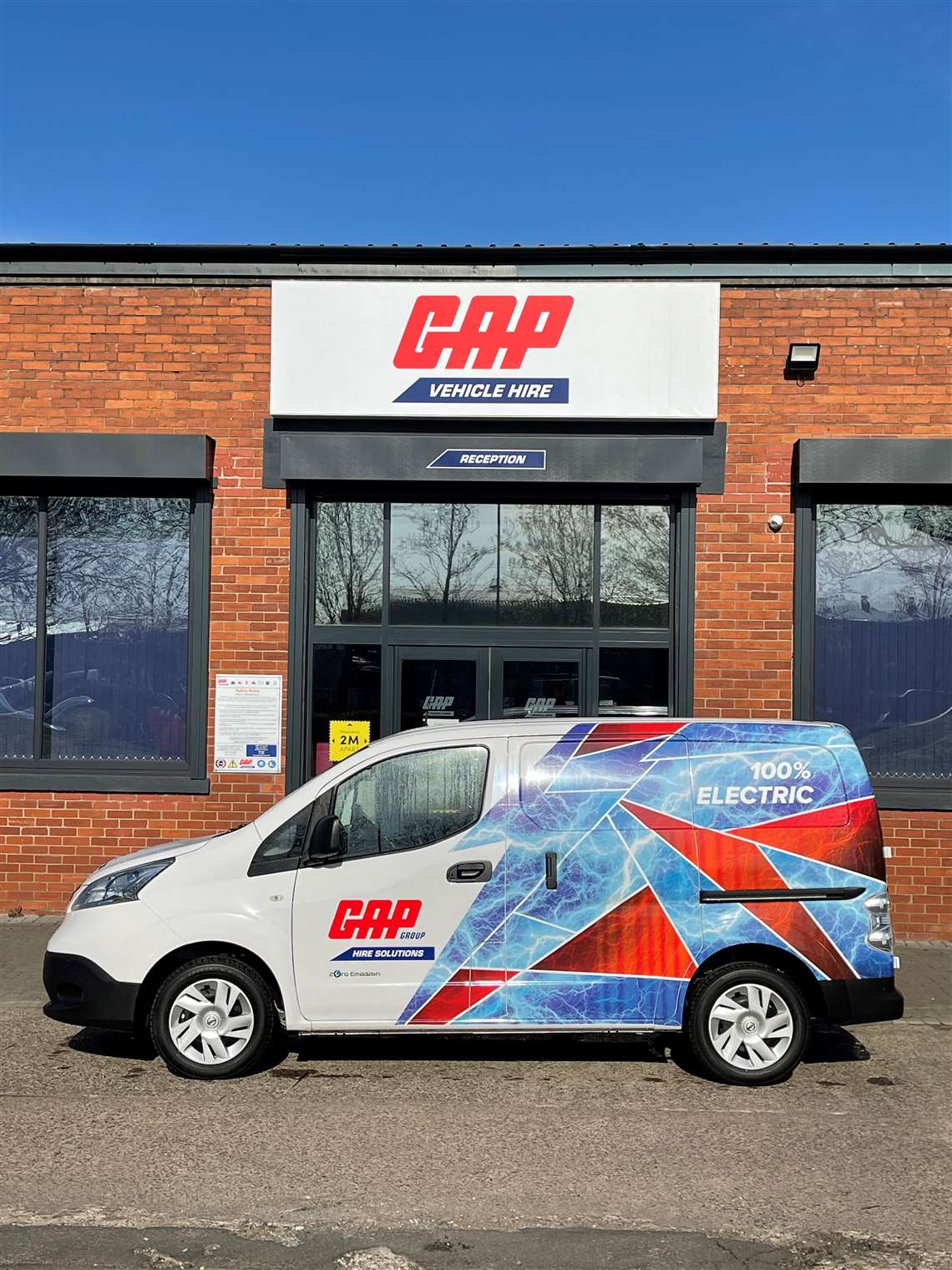 "In addition to providing electric vehicles for hire, we have introduced a number of electric vehicles to our own delivery fleet. Our Plant and Tools division has started to use zero emission electric vans for some delivery purposes which emit zero emissions and we plan to further invest in adding more zero emission vehicles to our fleet."
GAP has launched a social media campaign with the hashtag #GAPEcoFamily, which aims to encourage customers and followers to join GAP in its net-zero goal by trialling and using its environmental products.
GAP is not alone in making commitments to reducing its carbon footprint. In November, Aggreko pledged to be net zero by 2050, and Sunbelt Rentals is now including the use of its equipment by customers in calculating its carbon emissions (see video recording here). 
The European Rental association's CO2 calculator is also available as a free tool for rental companies and equipment users to calculate carbon emissions.