Geda royally assists in the UK
By Lindsey Anderson15 October 2012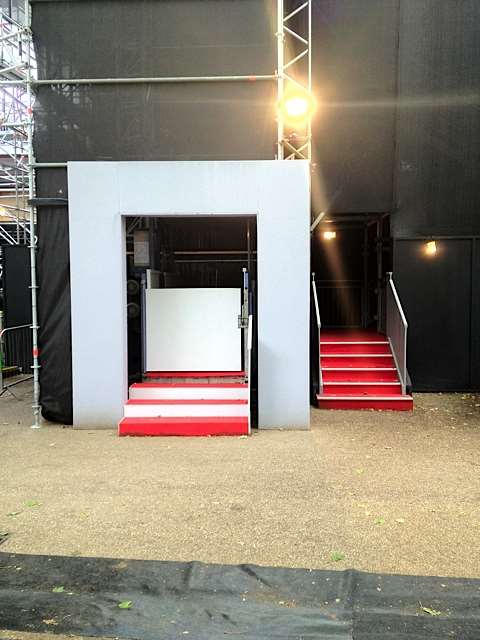 German lift manufacturer Geda supplied a number of units to the Queen's Diamond Jubilee this summer in the UK, as well as more than 20 devices to the London 2012 Olympics.
According to the manufacturer, "With the provision of a GEDA 1200 Z/ZP for the Queen's Diamond Jubilee and the installation of 22 devices at the London 2012 Olympic Games, GEDA has had a very eventful year in the United Kingdom."
During the Queen's Diamond Jubilee, June 2-5, a number of events and concerts occurred to celebrate Elizabeth II's crowning in 1952. Apart from Queen Victoria in 1897, Elizabeth II is the only British queen to have celebrated a iamond jubilee.
In order to transport the members of the Royal Family comfortably and safely to one of the celebrations on to the VIP stand, a GEDA ERA 1200 Z/ZP transport platform was installed.
There are three different variants of the Geda ERA 1200 Z/ZP transport platform. Variant "C" measuring 1.40 x 3.20 metres was used in London for the celebration. The load capacity is 1,000 kg with a hoisting speed of 12/24 m/min and the Geda ERA 1200 Z/ZP is designed for a maximum lifting height of 150 metres. The compact base unit enables easy transport to the assembly/disassembly site and the practical installation accessories make the basic assembly of the device easier.
Also used in London were 22 different Geda devices during the 2012 Olympics. Geda was called upon to install lifting devices to transport spectators up to the stands. The units were based on a special scaffold construction which can only absorb low anchoring forces. Geda used nine 1500 Z/ZP transport platforms, seven 500 Z/ZP devices and six Multilift P18 S devices.
For the Paralympic Games, Geda also used its lifts to assist spectators to the stands.
"Geda has made an important contribution to the success of two huge events which the United Kingdom and the whole world will remember for a long time to come," the company said.