Goldhofer combo helps Edwards move power components
By Hannah Sundermeyer01 June 2021
Edwards Moving & Rigging transported components that measured almost the length of a football field.
Edwards Moving & Rigging utilized its Goldhofer Faktor 5 High Girder Bridge along with 72 lines of Goldhofer THP and its four Kenworth Prime Movers to transport large power generating components to a power generation facility in Florida. The journey included travel through Broward County via US 1 and US 441.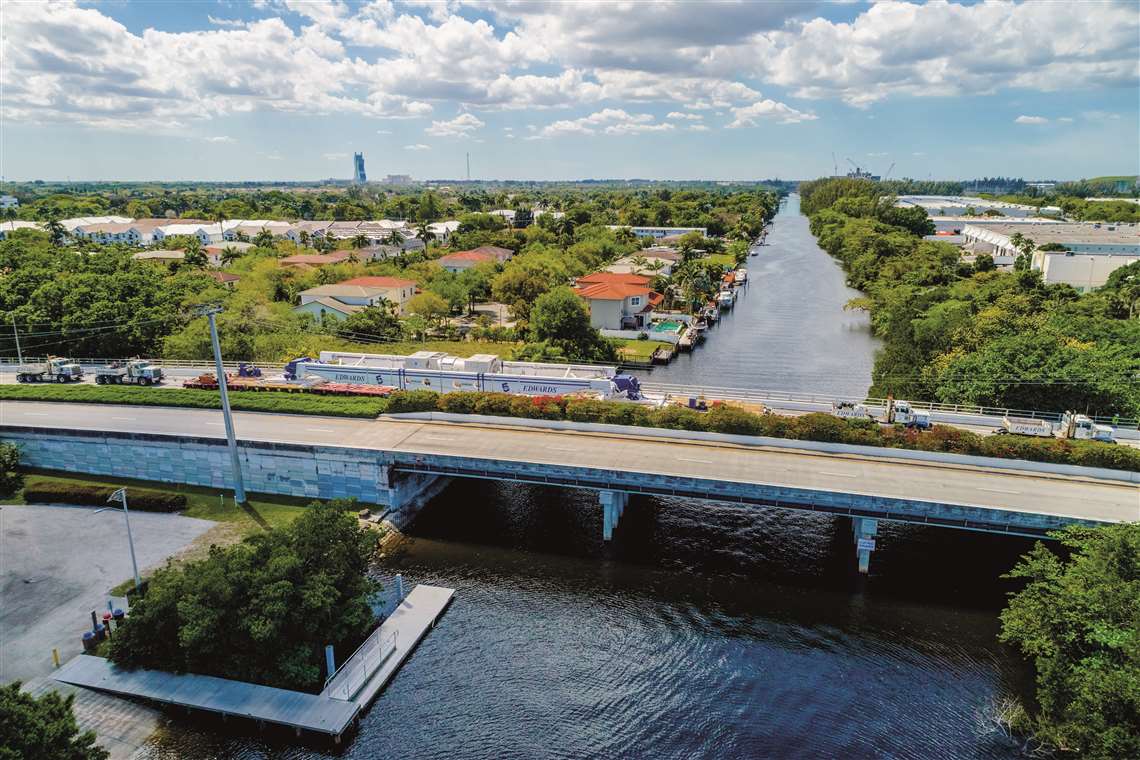 This configuration put 576 tires on the ground, allowing Edwards to obtain permits for payloads ranging from 700,000 pounds to almost 900,000 pounds. The heaviest gross load had a combined gross weight of 1,887,985 pounds and, at 334 feet in length, was almost the length of a football field.
The heaviest combination's gross weight clocked in at 1,887,985 pounds and measured in at 334 feet 4 inches long at 17 feet 6 inches tall. Preparation for the transport was essential as the load had to be navigated 13 miles through a highly populated area while crossing structures and moving underneath overpasses without issues. The preplanning phase involved many hours as members of the Edwards team reviewed permits and route surveys to stay ahead of the project and be ready to start transport once the components arrived.
Weight distribution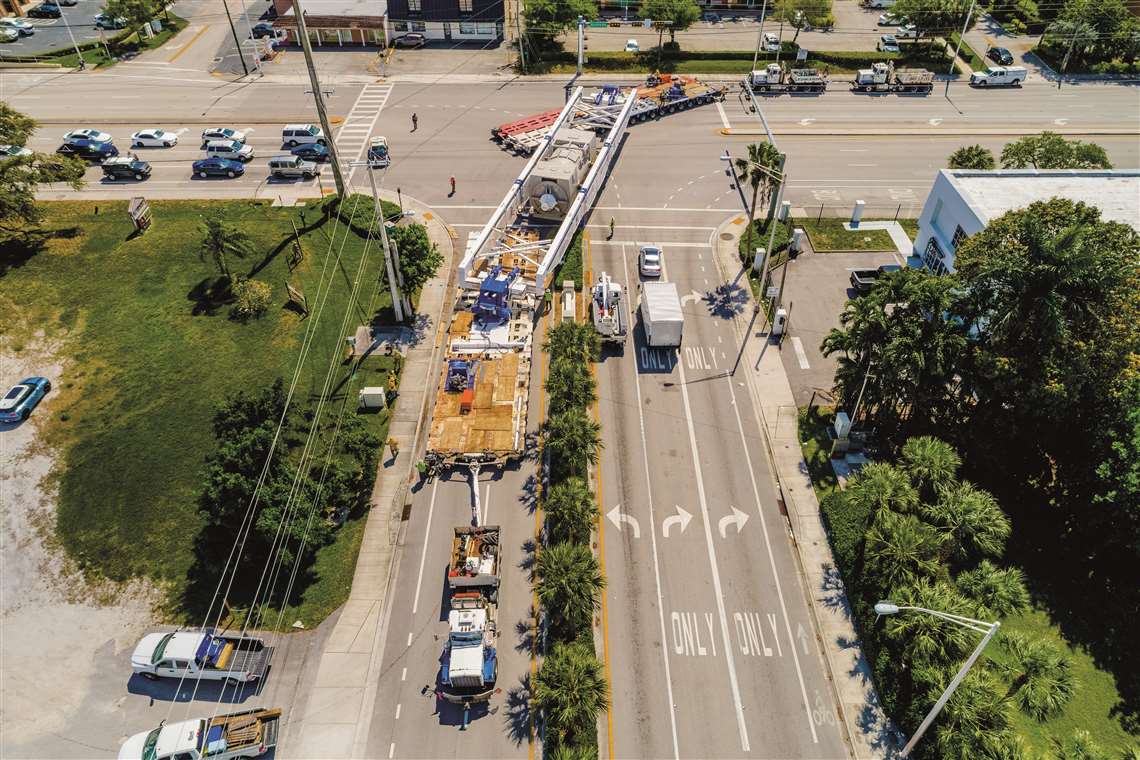 The Faktor 5 was the ideal tool to achieve an even weight distribution and to get the clearance needed to traverse under utility lines and some fixed overhead obstructions, the company said. With its large capacity, it also allowed for the safe navigation of a number of challenging turns, as the convoy wound its way through a densely populated urban area in South Florida. After completing the transport, Edwards transloaded the components to smaller PST configurations and delivered them to the hook.
Especially when transporting extremely heavy loads such as turbines, generators or other large industrial components, the Edwards High Girder Bridge demonstrates full capacity constantly in difficult infrastructures, especially on structures and different subsoils, the company said.