Hiab extends continuous slewing
By Christian Shelton31 August 2017
On-road load handling specialist Hiab is introducing continuous slewing on its 30 to 40 tonne metre range of loader cranes. Continuous slewing has previously only been available for Hiab cranes with a capacity of over 50 tonne metres.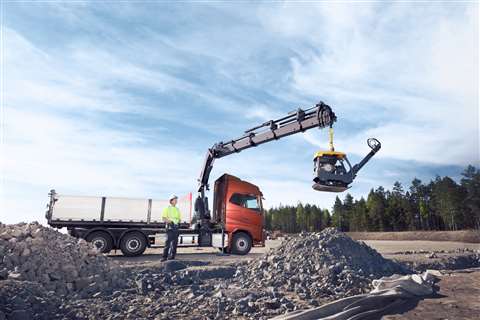 According to Hiab, this will help increase productivity as load cycle times are faster thanks to the operator being able to turn the crane more than 360 degrees. Hiab said continuous slewing can also make lifting safer, as operators can choose the best path for lifting, avoiding unnecessary and potentially unsafe stops or backtracking.
"Continuous slewing offers the operator the best possible load access, avoiding unnecessary backtracking, and enables safer operation with no awkward lifts and stopping in risky positions," said Marcel Boxem, director of heavy range cranes at Hiab. "There has been high demand for this from our customers, which we are now answering by expanding our offering to the lighter end of the heavy range."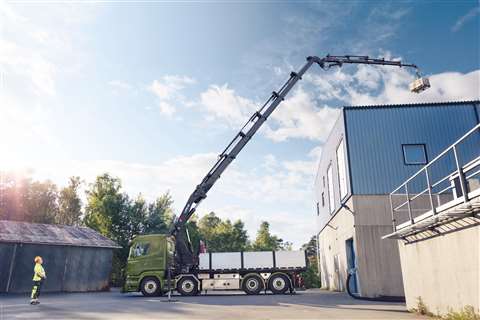 The following Hiab models are now available with continuous slewing: X-HiPro 358; X-CLX 398; X-HiPro 408; and the X-HiPro 418.