High-rise challenges for tower crane designers
By Murray Pollok03 May 2018
The demands on tower crane manufacturers to adapt to new high-rise construction techniques will be discussed at the Tower Cranes North America (TCNA) conference in Miami on June 19.
Dr.–Ing Mohamed Abouelezz, senior technical sales manager at Wolffkran and his co-presenter Randy Huffman, vice president of Wolffkran distributor Custom Service Crane, Inc, will consider some of the key trends in high-rise construction and the impact on tower crane design.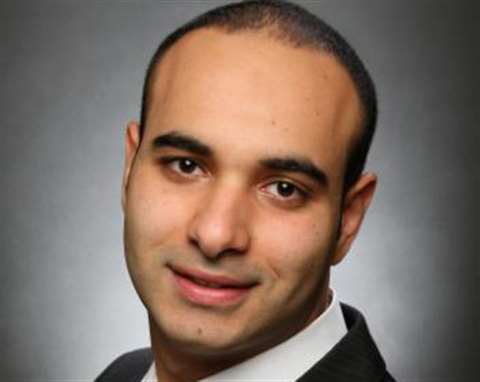 "There is a rise in the use of pre-cast components, with large parts being pre-assembled, so one of the main issues for tower cranes is weight", said Dr Abouelezz, "Loads are getting bigger and bigger."
The use of in-situ concrete is also changing, with contractors under pressure to build higher, faster and with less labour; "That means formwork is getting larger."
Formwork panels are now being seen with heights three or four times greater than traditional 4 or 5 m panels. "You need to be able to provide enough mast height to accommodate these panels", said Dr Abouelezz.
Also changing are climbing techniques, with the 12 to 15 m jumps common in the past now reaching 27 metres; "Enhanced climbing techniques will speed up construction progress and consequently reduce the set-up time and costs for the substructure of the climbing frames", he said.
Dr Abouelezz said North America was a focal point for expertise on high-rise construction projects. In Miami he will share industry forecasts indicating a healthy levels of demand for high-rise projects in the US in the coming five to 10 years, particularly on the east and west coasts.
Their presentation will be one of many at the conference in June, with other speakers from companies including Morrow Equipment, Maxim Crane, Liebherr, Compass Equipment, Brasfield & Gorrie, the Federal Aviation Administration (FAA), Manitowoc, BlokCam, HoistCam, SMIE and RaycoWylie.
For more information and to book online, visit www.khl-tcna.com
The conferenced is organised by KHL Group and its magazines International Cranes and Specialized Transport and American Cranes & Transport (ACT). The SC&RA is the partner association.