How to navigate supply chain disruptions
By Joel Dandrea01 June 2021
Rebounds being what they are, contractors around the country are experiencing supply chain delays and rising material costs that could very well disrupt post-pandemic momentum while even damaging recovery for a lot of companies before such recuperation has truly taken root.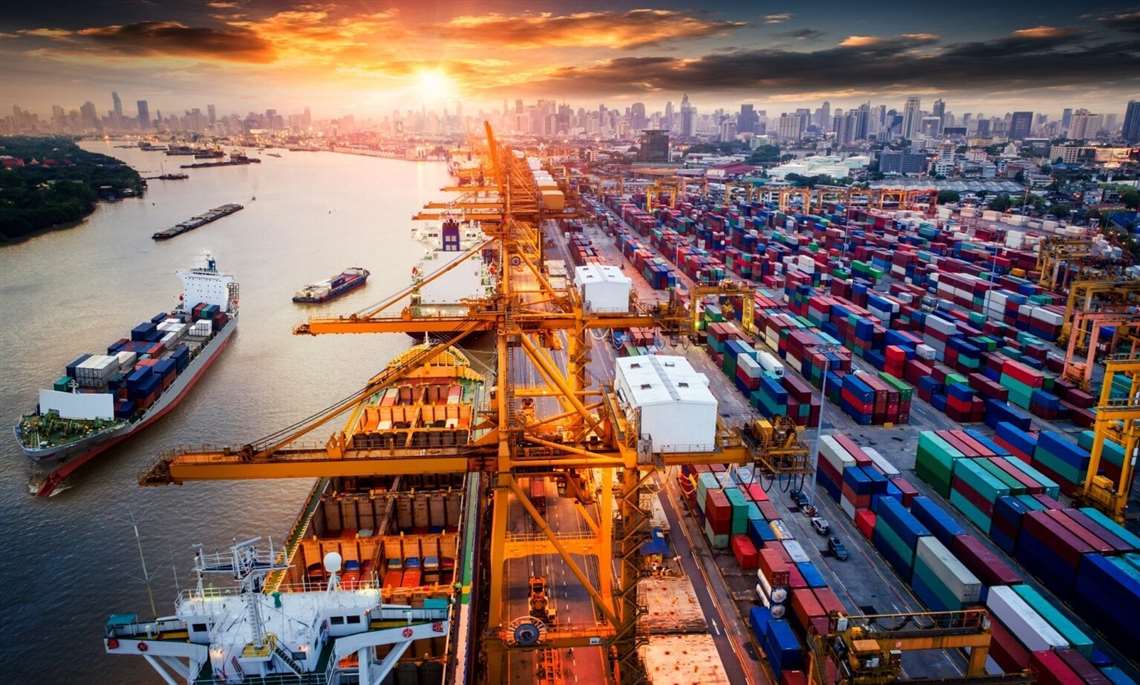 A lot of industry companies are looking towards tech for solutions – often as a means to track supplies and get out in front of potential bottlenecks and related issues. Tracking software for equipment and tools is trending at the moment, as companies attempt to confirm that the right resources are in place when and where they're needed. In fact, electronic visibility of such tracking is becoming familiar within contracts, as both parties involved in a project endeavor to mitigate ever-evolving interruptions.
Additionally, among the simplest things business leaders can do to better understand their impact and risk is to fully map their supply chains and assess each link's risk, sustainability and resilience. The more visibility into each suppliers' operations and vulnerabilities, the better.
Moreover, the better a company knows each piece of its supply chain, the more it can require and incentivize commitments and performance that not only increase overall resilience, but align with the company's broader social and environmental goals, and growing consumer and employee expectations.
With that in mind, tools for gaining insight into where materials are in the supply chain – as well as who has been able to deliver them in the past – have gained prominence during the pandemic.
According to a recent report by Burcin Kaplanoglu at enterprise software maker Oracle, past performance is one of the most effective gauges of future outcomes. Using Oracle's new Construction Intelligence Cloud Service as an example, Kaplanoglu said companies can maximize historical data and compare subs to see who has delivered more reliably in the past, and even examine communication levels, relationships, information requests and fulfillment successes.
Not uncommon among SC&RA members, RFID tracking is also surging, especially to stay aware of supplies onsite – like steel components – but also to watch orders from the fab shop to transport and all the way to arrival, regardless of transport mode.
Invest in resilience
Ultimately, technology has led to remarkable advancements in supply chain management. Scanning and tracking systems provide companies unprecedented insight into their operations and the movement of raw materials and products around the world. Algorithms allow companies to glean minute cost- or time-saving insights when their inventory is digitized.
But it's important to point out the prevalence of cost and efficiency as the driver for better technology. Investments in better data and technology can also help companies design and operate more sustainable and resilient supply chains. Leaders have the opportunity to use new smart supply chain tools and data to incentivize and reward suppliers that are improving environmental performance and reducing risk.
According to industry insiders, the weakest link in the supply chain right now is the fact that visibility beyond Tier 1 is extremely low. Additionally, relying too heavily on one vendor to provide critical supplies is another problem to watch out for. We only need to examine the current semiconductor chip shortage as proof of this point.
Industry reports reveal that as much as 90 percent of organizations plan to put money and time into making their supply chains more resilient. Supplier-risk-management software is one of the most productive ways to secure success. Companies are generally more inclined to invest in their resilience, and since the latest numbers indicate that around 49 percent of all supply chain disruptions involve Tier 1 suppliers, and the remaining 51 percent involves Tiers 2 and lower, any commitment to improving resilience must include technology that allows a company to not just drill down, but tighten the screws if and when needed.