Hyundai Heavy in bid for Doosan Infracore
By Andy Brown29 September 2020
According to multiple press reports, Hyundai Heavy Industries Holdings Co has submitted a non-binding bid for a controlling stake in Doosan Infracore Co.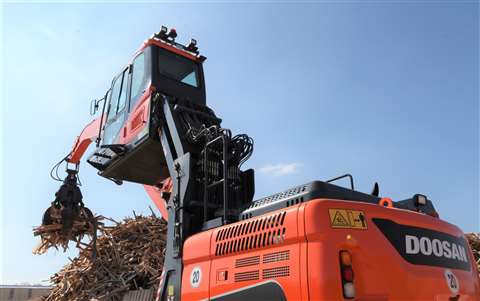 Korean Investors reports that Hyundai Heavy – the world's biggest shipbuilder – has teamed up with KDB Investment, a unit of the state-run Korea Development Bank.
Other bidders include MBK Partners, the largest independent North Asian private equity firm, with over US$22 billion in capital under management and Seoul-based Glenwood Private Equity.
Initially Hyundai Heavy Industries was not reported to be interested in acquiring Doosan Infracore. However, there is speculation that this changed after Doosan Group vowed to repay any additional debts owed by Doosan Infracore's overseas unit.
"We submitted a proposal for a preliminary bid to select a preferred bidder for Doosan Infracore," Hyundai Heavy Industries Holdings is reported to have said in a short regulatory filing.
The deal does not include Doosan Bobcat.
It was reported earlier this year that the Doosan group was looking to sell its stake in construction equipment manufacturer Doosan Infracore to raise funds to repay loans.
The 36.27% stake in Doosan Infracore held by Doosan Heavy Industries & Construction is the sole interest Doosan group has in the construction equipment and diesel engine producer. The rest of the shares are free float and held by a variety of institutional, individual and foreign investors.
Hyundai Construction equipment is a subsidiary of Hyundai Heavy Industries Group.